Students test their luck with some bingo and prizes
The Campus Activities Board hosted an event that allowed students to play bingo, enjoy free popcorn and win some prizes.
CAB Bingo was held on Jan 30 at 7 p.m. on the first floor of the War Memorial Student Union.
CAB Senior Event Manager Gabrielle Levet discussed the reason why this event is held.
"We try to do two bingos a semester," said Levet. "This one is our grocery bingo. We try to do that one at the beginning of every semester because students are moving into the dorms, and moving into the apartments. We have microwaveable foods, non-perishables, air fresheners, things that people need in an apartment and a dorm in living on campus."
Junior biology major Diana Taj explained why she attended this event.
"I wanted to have fun with my friends because I live off campus, and at most, I could win the grocery bag for them," said Taj.
Students were able to show up at anytime during the event to participate. The winner of each round was awarded with one of these bags. For the second game however, there was a three-way tie, which resulted in giving each winner a gift bag.
Taj gave her thoughts on how to fix the issue in a later bingo event.
"Not the big bags, but smaller prizes," said Taj. "Mostly for when the three of us won, or when multiple people won, they could have two little prizes for them."
As the night progressed, new ways to win matches were enforced. Instead of getting a line or four corners to win a prize, combinations such as making a box, an 'x' or a cross were all requirements to win at one point.
Taj, who also won a prize bag, gave her thoughts on what should be added instead of food.
"Maybe laundry detergent because last year they had the little packets, but they didn't have any [this year]. I'm not sure if that had correlation with Tide Pods."
Levet described why CAB puts on smaller events such as CAB "Bingo."
"We use these smaller events to help promote our bigger events because it gravitates a lot of attention so that we can better promote our events that we put more of our budget into," said Levet. "For example, next week, we have our Adulting 101, our king cake parade. And then the rest of the semester as we go on, we try to promote more and more and more events."
Levet also shared her thoughts on the atmosphere of the event, as well as changes that will take place for spring.
"It's kinda really laid back, just a 'make-it-up-as-we-go' kinda thing. The only thing that majorly changes year to year is the prizes. This year, it's groceries. Next bingo, we're doing it in the spring. So, were doing cleaning supplies and getting organized and stuff like that for the spring time."
Adulting 101 will be hosted on Feb. 6 at 6 p.m. in the Student Union Room 2203.
About the Writer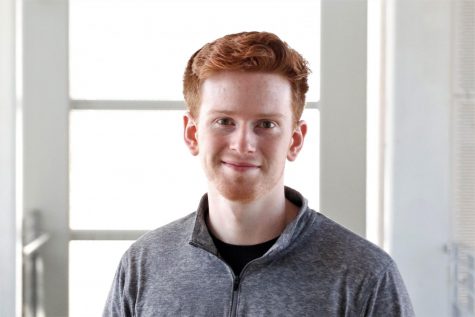 Jacob Summerville, Editor-in-Chief
Jacob Summerville, a history and political science major, has worked at The Lion's Roar since September 2017. A native of Greenwell Springs, LA, Jacob...