Strawberry Jubilee almost here
The Campus Activities Board aims to keep a university tradition alive later this spring.
The 38th annual "Strawberry Jubilee" will be held on Wednesday, April 18 from 11 a.m. to 2 p.m. in the War Memorial Student Union Park. If it rains, the event will be moved to the Student Union Breezeway.
Starting in 1980, this event is an opportunity for students to enjoy free food and entertainment and for organizations to promote themselves.
CAB Operations Manager Kirsten Babin discussed some of the traditions that have held true to this event.
"'Strawberry Jubilee' always has red beans, and there will always be a cake that the new Miss Southeastern cuts with the president," said Babin.
According to CAB, the organization will provide the following food for free: red beans and rice, crawfish, soft drinks and, tentatively, king cake.
The theme for this year's "Strawberry Jubilee" is "Strawberry Jubilee: Down Da Bayou."
CAB asks that any organization that brings food should contact them so that no other organization brings the same items.
Babin shared what CAB will be changing from last year.
"This year, we are having more activities and more food with a Louisiana theme," said Babin.
Clubs and organizations who will participate are encouraged to bring Cajun cuisine for their booths.
Junior elementary education and special education, mild/moderate, grades 1-5 major Katlyn Daigle, a member of CAB, discussed the setup that CAB does prior to the event.
"We start planning for 'Strawberry Jubilee' months and months in advance," said Daigle. "We start getting figures for food and stuff. We set up the tables usually the night before, and then that morning, we'll go to do the table cloths, the cupcakes and everything. As far as tables for organizations go, that form is on our website usually a month or two in advance, and we can have as many tables there as we have room for, which is usually a good many."
Organizations must register to participate. The online form requires clubs to provide their organization's name, three contacts and a description of the items, activity or service their booth will present.
Registration for "Strawberry Jubilee" closes on April 9 at 5 p.m.
About the Writer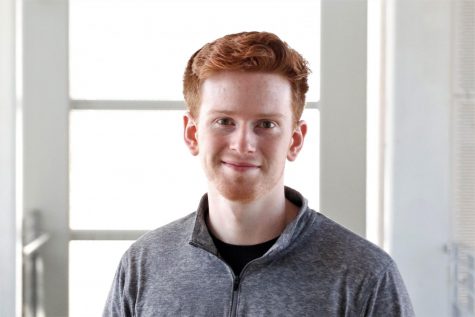 Jacob Summerville, Editor-in-Chief
Jacob Summerville, a history and political science major, has worked at The Lion's Roar since September 2017. A native of Greenwell Springs, LA, Jacob...