Eating healthy on a budget
One does not need to be a chef to make great, organic meals and snacks. Subsequently, you do not need hundreds of dollars to invest in a healthy diet.
Even without kitchen appliances, students can still use fresh foods as focal points to their meals.
Registered Dietitian at North Oaks Medical Center Katey Schneider recommended making sandwiches and wraps from low-sodium meat, yogurt parfaits and salads. She thinks that students can get very creative with the contents of a salad.
"Try different vegetables like artichoke hearts and bell pepper," said Schneider. "Add some protein like garbanzo beans or chicken or tuna salad. Add a little healthy fat like nuts, seeds, olives or avocado."
Schneider suggested that students not only look for sales, but that they should also avoid using too much salad dressing for their meals.
If a student does not like salads or does not want to risk spending money on things they are not sure will taste well, there are tips for them as well.
First, try to buy foods in bulk in order to save money. Students who are a fan of protein should try to stay away from sports drinks as those tend to have the same quantity of sugar as soft drinks.
Schneider recommended looking at nutrition labels for protein bars.
"When looking at the nutrition label, there should be more protein than sugar," said Schneider.
One last important tip in a diet is to get enough sleep. An article posted by the Division of Sleep Medicine at Harvard Medical School states that sleep improves "immune function, metabolism, memory, learning, and other vital functions."
Whatever students' fitness goals are for this semester, they should make sure to include facets of healthy eating habits and a good night's rest.
About the Writer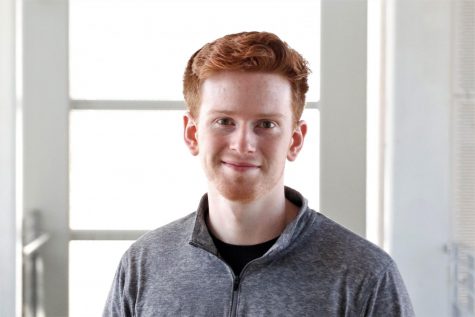 Jacob Summerville, Editor-in-Chief
Jacob Summerville, a history and political science major, has worked at The Lion's Roar since September 2017. A native of Greenwell Springs, LA, Jacob...