'Yoga'nna work out this semester?
Like a growing apple, students have the opportunity to strengthen their core through yoga opportunities on campus.
Students with a flexible weekday schedule can attend a yoga class at the Pennington Student Activity Center on Mondays through Thursdays at 6 p.m. and on Fridays at 11 p.m.
Kayla Smith, graduate student and yoga instructor at the Pennington, started the activity after attending a class out of curiosity while recovering from a knee surgery.
"After coming multiple times a week, I found my body to be changing for the better," said Smith. "I saw major improvements in the flexibility and strength. The pain level associated with my knees had also drastically decreased. So, I made it a goal of mine to dive into the practice and certify in order to help people the way yoga helped me."
Yoga participants do not have to bend over backwards to find the health benefits of yoga. According to the American Osteopathic Association, some perks of yoga can range from increased flexibility and muscle strength to weight reduction and improved respiration.
With the help of the Campus Activities Board, the Pennington hosted "GLOW YOGA" on Wednesday, Aug. 22.
Taneshia Drake, a graduate student, participated in "GLOW YOGA" and shared what she hopes to see stretch in the future.
"Yoga is something that people in our generation are starting to like more," said Drake. "I think that the glow theme will help bring that out more. I would like to see a lot of people that attend tonight attend weekly yoga classes too."
As an instructor at "GLOW YOGA," Smith shared her experience.
"It was so powerful the way everyone was able to laugh at themselves and be carefree doing something that can intimidate people to come and try," said Smith.
About the Writer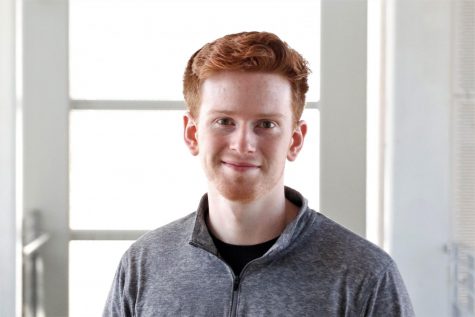 Jacob Summerville, Editor-in-Chief
Jacob Summerville, a history and political science major, has worked at The Lion's Roar since September 2017. A native of Greenwell Springs, LA, Jacob...