University spirit celebrated on Tuesdays
"Lion Up Tuesdays" was first celebrated on March 8, 2016 and was created to spread school spirit on campus by encouraging students to wear their green and gold. The occasion is publicized through social media and signs around campus.
Jay Artigues, director of athletics, was one of the faculty members who created this tradition. He shared some of the backstory behind its creation.
"This is the third year of 'Lion Up Tuesdays' tradition," said Artigues. "Dr. Crain put together a Green with Pride Committee and asked me to chair the committee. The committee is made up of faculty and staff members from several different departments on campus. The committee came up with the idea of promoting 'Lion Up Tuesdays' as a way to help spread Lion Pride."
The university is not alone in spreading spirit in Louisiana. The University of Louisiana at Lafayette has their own event called "Wear Red" where students are encouraged to wear red attire every Friday.
Artigues explained why the tradition exists.
"The purpose of 'Lion Up Tuesdays' is to showcase pride in the university among faculty, staff and students," said Artigues. "We have something special in our university, and we want to continue to see it grow. It has taken off really well and actually spread throughout our campus and into our community."
Artigues shared the tradition's effectiveness.
"Each year, we have really seen it grow on campus and spread into our community and into local businesses," said Artigues.
Since its initiation, this celebration of the university has been growing. Artigues said that, "The pride everyone has in our great university has actually been the driving force" behind the tradition's success.
Students can show their Lion Pride every Tuesday by wearing green and gold and using #LionUpTuesday and #TeamSoutheastern on social media.
About the Contributors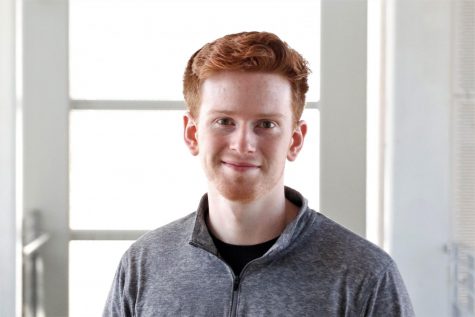 Jacob Summerville, Editor-in-Chief
Jacob Summerville, a history and political science major, has worked at The Lion's Roar since September 2017. A native of Greenwell Springs, LA, Jacob...