School apparel shows school spirit
In honor of Lion Up Tuesday, the Homecoming Committee passed out Homecoming T-shirts today as a part of the festivities.
Starting at 10 a.m., members from the committee gave out T-shirts to students in a tent located outside the Sims Memorial Library.
Homecoming Committee Member Mi'Yana Solomon, a sophomore nursing major, explained what types of students received T-shirts.
"The students can bring in a shirt from any other college and swap it out for a Southeastern shirt to support Southeastern during Homecoming Week," said Solomon. "And also, we were also just giving out shirt if you already had your green and gold on."
The committee had a sign up sheet for students who wanted to donate blood.
Solomon shared that some Homecoming T-shirts were saved until later in the day.
"We saved a percentage of our shirts that we had today for the cheerleaders to go out and interact with the student body," said Solomon. "So basically, they're just handing out T-shirts that we handed out."
Become an active member of Lion Up Tuesday every Tuesday by wearing the university colors.
About the Contributor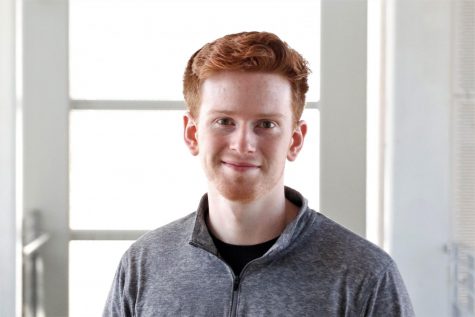 Jacob Summerville, Editor-in-Chief
Jacob Summerville, a history and political science major, has worked at The Lion's Roar since September 2017. A native of Greenwell Springs, LA, Jacob...