Jolliness through shopping and donating
The campus offered Christmas shopping with a charitable twist.
Hosted by the Junior Auxiliary of Hammond, the fourth annual "Jolly Jingles Market" happened on Nov. 10 at the Pennington Student Activity Center from 9 a.m. to 5 p.m. Residents could experience live entertainment while shopping from local merchants.
President of the Junior Auxiliary of Hammond D'Ann Davis described that participants donated to a local organization by having breakfast in the Pennington.
"It's $10 admission, and all that money goes to Richard Murphy Hospice Foundation," said Davis. "It's basically pancakes with Santa Claus. So, they've got Santa Claus in there. They can either take a picture with their phone, or they can do a professional picture."
According to Davis, the "one-stop shopping extravaganza" featured almost 80 vendors.
One of these vendors, Tonya Charlette, Owner of Deco Diva, has participated in the "Jolly Jingles Market" since the event started. She shared that she likes the event's atmosphere.
"It's very well-organized, the people are very friendly, and the auxiliary – I love the helpers," said Charlette. "They're so helpful. They help load us and unload us."
The Junior Auxiliary of Hammond also named Rick Durham and Sue Courtney as Man and Woman of the Year.
"Every year, our community nominates men and women in the community who devote their life servicing our community, especially when it comes to children," said Davis.
Durham is the president of Our Daily Bread, a food bank in Tangipahoa, and mentors a youth program in the Hammond area. Courtney has served the parish as a teacher for many decades.
Hammond residents and neighbors Any Delaney and Mary Catherine Vial attended the market to shop for house decorations and Christmas items for their families.
"I realized this week that Thanksgiving's right around the corner, and we all know what's after Thanksgiving," said Delaney. "That means Christmas shopping. So, my neighbor invited me, and we came to check out what y'all had."
Along with the many merchants, the market featured performances throughout the day by Hammond Eastside Magnet School, the university community music school, Hammond Ballet Company, Joe Burns and Naomi Narcisse.
Although Christmas is more than a month away, some residents took care of their holiday shopping and got into the seasonal spirit through the "Jolly Jingles Market."
About the Contributor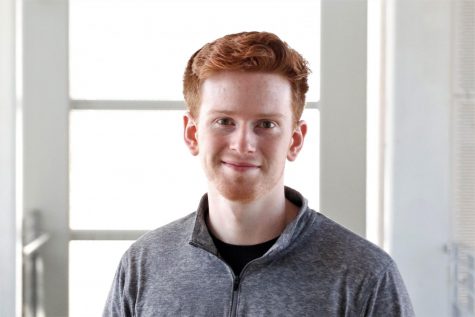 Jacob Summerville, Editor-in-Chief
Jacob Summerville, a history and political science major, has worked at The Lion's Roar since September 2017. A native of Greenwell Springs, LA, Jacob...