The university introduces a student health magazine
A new year means new resolutions, and a lot of students' resolutions are oriented towards health and fitness.
To advocate for student health, the University Health Center, Recreational Sports and Wellness and the Office of Student Advocacy and Accountability will be implementing a new online magazine named The Campus Well fueled by a national site named Student Health 101.
Nicholas Mayeur, coordinator of fitness and wellness, discussed the upcoming online magazine series The Campus Well.
"Student health is an online magazine for universities, which each university can customize aspects of the look and magazine content," shared Mayeur. "Our version of Student Health 101 is named The Campus Well. It underwent rebranding a short time ago. The Campus Well is basically a newsletter that promotes general health and wellness. It has numerous amounts of resources on health and wellness."
Mayuer elaborated on the specific university content that will be offered to students.
"It offers students tons of information on the different areas of the wellness wheel as well as key components of having a well-rounded life," said Mayuer. "It also has a Southeastern only component that we, as Southeastern, have control of what content is published. Whatever that content is, an updated group exercise schedule from the rec or tips about being safe during the holidays, it is always going to be informative and helpful to the student body."
The online magazine can be customized to have more of a Southeastern feel.
"The magazine offers a little bit of everything for the Southeastern student body from articles on behavioral change to articles on nutrition and fitness," explained Mayeur. "This is a nationwide, higher education magazine, but I think it does a good job of making it feel like an organic Southeastern resource. It is a great resource for everyone here at Southeastern, and hopefully, it will last a while here."
According to Mayuer, while the magazine will teach students more about physical health, it can also teach them about dietary health.
"It will help students by providing multiple sources of information in one central hub," stated Mayuer. "Various topics will be discussed and written about in The Campus Well."
Kierston Dantin, a graduate assistant for the health center, talked about The Campus Well.
"The online magazine has actually been running for two years now," commented Dantin. "When you open the application, the first tab is an exclusive University Health Center tab. It is monitored by the health center to see who is reading it and what they're reading. Nick creates all the articles for the rec, and the University Health Center creates all articles about health and the human body. Student accountability also creates, and the rest of the tabs in the application is done through student health itself."
Dantin discussed what topics the articles may address.
"There is a wide range of articles in The Campus Well, articles with topics about student awareness, student finances and other major student body issues," shared Dantin. "Next month, we will be running an article about marijuana use on campus."
Dantin's favorite part of The Campus Well is "the diverse topics and how it's personal to all Southeastern students. Everything from finance to personal health care, and it's not just a health magazine. It's more of a holistic magazine."
The Campus Well application can be downloaded in Google Play and the App Store for free. Check the application every Wednesday for updates and newly published articles.
About the Writer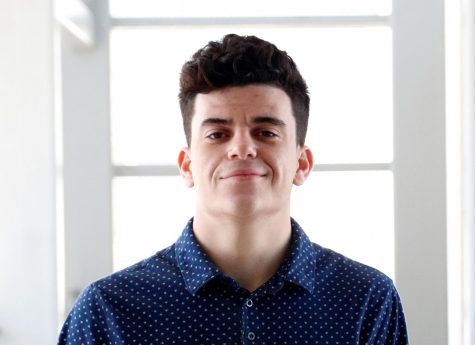 Gerard Borne, Editor-in-Chief
Gerard Borne is a Communication major from Norco, LA. Borne began working at The Lion's Roar in the fall of 2018. Borne plans to become a sports agent...