Honors Program starts new school year with a celebration
Students with high academic pursuits gathered yesterday evening to network before the beginning of the semester.
The "Honors Welcome" was held on Aug. 20 from 4:00 – 4:45 p.m. in Student Union Room 2207.
Pedro Jimenez-Antenucci, a senior chemistry major and biology minor, talked about how the welcome program can help students who are nervous.
"It helps the students get to know each other for when they need help in class or on assignments," explained Jimenez-Antenucci. "They also get to meet and talk to their professors. It's a good event for students to relax and just get to enjoy each others company."
Jimenez-Antenucci shared one professor that was present at the Honors Welcome Program.
"They can meet great leaders like Professor Procopio," stated Jimenez-Antenucci. "She keeps up with each and everyone of her students and really cares about each individual. She lets us know how we are doing on campus and where we are on track with our honors thesis."
Fawaz Adesina, a sophomore physics major, shared his favorite part of the event.
"It's nice to meet all the incoming freshmen that are about to embark on their honors classes," stated Adesina. "It's really cool to see all the students faces when they realize how easy the honors program is. I met a new physics professor, which was very neat, and me and him talked about this upcoming semester."
Students interested in learning more about the Honors Program should visit the office in the Student Union, Suite 1305.
About the Contributor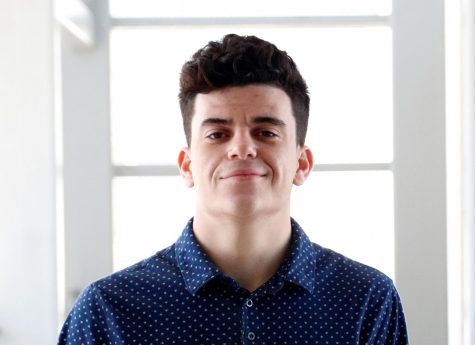 Gerard Borne, Editor-in-Chief
Gerard Borne is a Communication major from Norco, LA. Borne began working at The Lion's Roar in the fall of 2018. Borne plans to become a sports agent...