Family Day tailgate reunites students and families
Students had an opportunity to spend an afternoon with their families as the university prepared for the home game against Lamar University.
Before the "Solid Gold Saturday" football game, the Office of Student Engagement hosted the Family Day tailgating event right outside Friendship Circle.
Students and their families were able to enjoy food provided by Catering Services, play outdoor games, participate in a raffle for university merchandise, meet faculty and get to know other families in the community.
Zachary Rogers, interim coordinator for the Office for Student Engagement, shared how the event has been expanded from previous years.
"This year's event is a little bit bigger," shared Rogers. "We have a bigger buffet, games for everyone, prizes, photo booths and have a much bigger turnout."
Many different areas of the OSE helped coordinate the event.
"For 'Family Day' this year, we wanted to bring about several different aspects of campus life," said Rogers. "So, we have the Campus Activities Board, the Student Government Association and different areas of the Office of Student Engagement put together one big event for all the of the families."
Rogers also shared what impact the event leaves on the university.
"It is a great time for everyone from alumni, new students, potential students and even active students to come back and cheer on the Lions to victory," said Rogers.
Leslie Pina, an SLU Leadership Ambassador, feels the Family Day tailgate is a great way for the families of students to engage with the community
"University students and their families come to enjoy some great food, music and enjoy the football game at the end of the night," said Pina. "It is just a really good way for everyone to get together and get to know more people in the community."
About the Contributor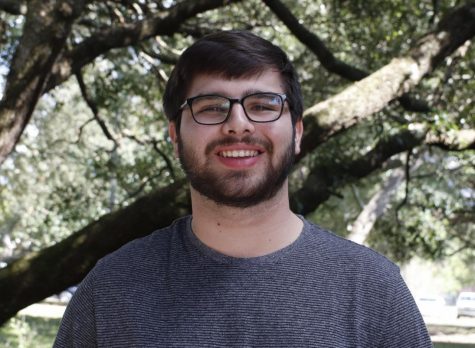 Dylan Meche, Staff Reporter
Dylan Meche is a Political Science major from Baton Rouge. He has been a reporter for The Lion's Roar since August of 2019. Outside of the office, he is...