LifeShare receives blood donation
Hang on for a minute...we're trying to find some more stories you might like.
Homecoming activities gave students an opportunity to donate blood on campus.
The LifeShare Foundation held a mobile blood drive at the Friendship Circle on Oct. 8 as a homecoming activity.
Bianca Stelly, a member of LifeShare Foundation, described the regulations and procedures that a potential donor would have to follow to donate blood.
"You have to have a good iron count," explained Stelly. "In a lot of women, iron typically tend to run around 35-40, man is 39-56, theirs' are always high. After that, we have to check your blood pressure and temperature. Then answer some questions for us because if you've been out of the country last month in a malaria area, you'll have to wait a whole year before you can donate."
Once the person is confirmed as an eligible donor, they're hooked up to an Alyx machine.
According to The Blood Center website, "The Alyx Component Collection System uses automated technology to safely collect double the amount of red blood cells versus a regular whole blood donation."
Stelly explained the abilities of this machine further.
"What the Alyx machine does is separates your plasma and red blood cells," said Stelly. "In return, we send plasma and saline back to you through the same little needle."
Replenishing the fluids to the donor prevents the chance of any nausea or lethargy feelings occurring after the procedure.
The blood cannot be used immediately after donation.
"When people donate whole blood, it has to be processed in Shreveport before it comes back," explained Stelly. "The blood goes all around Louisiana through our centers in Lake Charles, Alexandria, Shreveport, Monroe and we even have some as far out as in Texas."
According to RedCrossBlood.org, once the blood is sent off to one of these processing facilities, the individual components of the donor's blood such as plasma, are packed in a standardized amount in which a doctor will use when transfusing a patient.
The American Red Cross website informs that after being packed, the components are tested to determine whether or not it is diseased, as well as to determine what blood type it may be. The blood is labeled and eventually stored to be distributed to patients in need of transfusions.
Stelly described who and where the blood will be distributed to.
"We mainly supply to Baton Rouge general medical center, but if other hospitals need it, we'll send to them also," said Stelly. "The blood goes to people in car wrecks, people that have been shot or someone having surgeries. Anytime someone needs a lot of blood."
Visit LifeShare Blood Centers online to become more informed about blood donating or to even schedule a donation if interested.
About the Contributors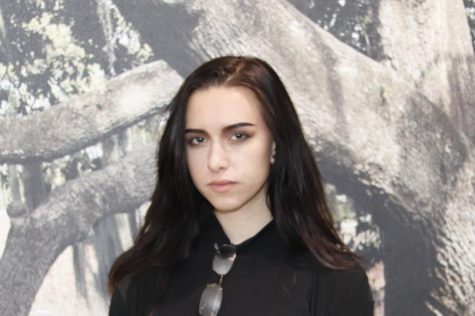 Hailey Bullock, Staff Reporter
Hailey Bullock is a biology major from Albany. She has been with the Lion's Roar since the fall of 2019 as a news staff reporter. Her career ambitions...