On to the tourney
Closing their regular season schedule this past week, the Lady Lions finished the season with an overall record of 35-19 and a conference record of 18-9. They concluded with a three-game series against McNeese State University with both a 6-2 win and a 12-4 loss on Friday as well as an 8-4 loss on Saturday.
Head Coach Rick Fremin stated what led the team to the first victory last Friday.
"We had great pitching by Alley McDonald," said Fremin. "She did a good job of keeping the ball in the ballpark, and the team played with confidence and executed the game plan."
Finishing the series with two losses, Fremin explained the factors that led to the outcome.
"McNeese has a great hitting team," said Fremin. "The ball left the yard quite a bit in games two and three. There were some questionable calls that didn't go our way, which didn't necessarily help. We were on the road, so we can expect that not playing on your home field. So, as far as the players and how they fought in games two and three, in both games, they put up points late."
Throughout the series, the team scored a total of four points in the first three innings combined. Fremin further explained how scoring earlier would have benefited the team.
"I don't just mean one run because we started out game three with one run, but in the early innings, continue to apply pressure," said Fremin. "That's what we do well. So, if we continue to run up against them in the tournament, we need great pitching. The ball has to stay in the park along with us applying pressure throughout the entire game."
Senior outfielder Peyton Sutton expanded upon Fremin's statement.
"I believe we could improve on attacking the opposing pitchers earlier in the game rather than waiting until the fourth or fifth inning," said Sutton. "Looking back on the season, we have been more successful during the later innings."
Sutton shared a couple of improvements the team can work on during future conference play.
"I think we could clean up our base running as well as scoring when we have runners in scoring position," said Sutton. "We had some missed opportunities this weekend that could have possibly changed some of the games."
As the regular season closes, Fremin stated that the senior class and pitching staff were the two driving factors that led the team to a record of most wins in a season.
"We have a great senior class with good leadership," said Fremin. "They trust me. I trust them. They set a good chemistry throughout the team. We continue to put a fast, aggressive team on the field. Our pitching staff has stepped up this year as well, so that has helped. I think we understand the game a little bit more and how to manage the game."
Reflecting on the season, Sutton explained that she used difficult situations as learning experiences.
"A big challenge that I had, as well as my fellow seniors, was making sure the freshmen adapted well to the system that coach Fremin has been trying to implement," said Sutton. "We want to see this program succeed once we graduate, so we have oftentimes tired ourselves out trying to pour ourselves into the younger players."
Sutton stated that this year was her favorite one wearing the university's uniform.
"It's really hard to choose one specific moment when your team has been breaking records all season," said Sutton.
Fremin congratulated to the team for a successful year.
"I'm really proud of this team," said Fremin. "It's been a good journey throughout this year. The seniors are going to be missed, and hopefully we can continue to climb the ladder in the Southland Conference in years to come."
About the Writer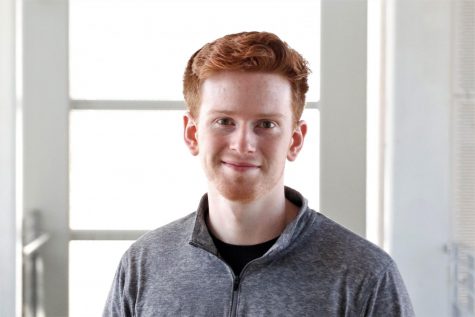 Jacob Summerville, Editor-in-Chief
Jacob Summerville, a history and political science major, has worked at The Lion's Roar since September 2017. A native of Greenwell Springs, LA, Jacob...