Willis is interim dean of students
Dr. Gabe Willis has recently been promoted to interim dean of students.
Willis joined the university in the fall of 2014 as an instructor of Southeastern 101. Training with, what was then, the Office of Student Conduct, Willis prepared himself to be in the position as director of the Office of Student Advocacy and Accountability. Now, Willis has advanced to the position of interim dean of students. Willis said, "As interim dean, my job is to be all about the students, be visible, make sure all our students' concerns are addressed, make sure our behavior intervention is on point, just make sure we develop a culture, here at Southeastern, of reporting an early intervention in advocacy efforts. That's my big goal, really building relationships with different departments on campus."
Willis, who "values getting a degree and having education," attained his bachelor's degree in exercise science from the University of Southern Mississippi, his master's from the University of Pennsylvania and his doctorate of philosophy in higher education from William Carey University in 2015.
Born and brought up in Waveland, Mississippi, Willis is a first-generation college student from his family. Willis shared his passion for sports since childhood, which was promoted by his family, especially his brothers.
"We all grew up playing sports, " said Willis. "We all played a little college basketball, grew up very close in the family, taught work ethic from my dad and my mom. So, we were really taught to make it despite of situations."
Willis, who was a former student-athlete, loves playing basketball. Besides his passion for basketball, Willis also likes working out, spending time with his family, and listening to classical music, especially piano. He also coaches his children to play youth basketball and soccer.
"I don't play often because I am still a little too competitive," said Willis. "I don't like to get in arguments with my students while I am playing. I love going to the gym. I love working out."
Willis described his experience of being a part of the university.
"It's been outstanding," said Willis."I came in as an outsider, but it's been one heck of a ride. In the four year time spent, I built relationships. I have groomed professionally. I have been challenged professionally. It's been one heck of a ride. Southeastern is a unique place with unique people, which is a blessing, and I think it's a place where you can get here and not leave. It's a place where you can truly see yourself growing."
Willis encouraged students to be active on campus and to speak out. He believes the university can keep doing better when students give feedback.
"Don't hesitate to come up and speak," said Willis."Follow me on all my social media. That's the big thing. I want students to be engaged, be aware of everything that's going on. I want them to be the driving force that goes behind everything that we do because really everything that we do is for our students. So, we have to have that feedback. We have to know how you all feel."
About the Contributor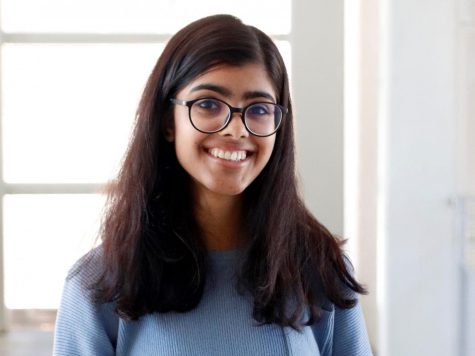 Prakriti Adhikari, Editor-in-Chief
Prakriti Adhikari is an accounting major and an international student from Kathmandu, Nepal. Adhikari has been working with The Lion's Roar since Fall...