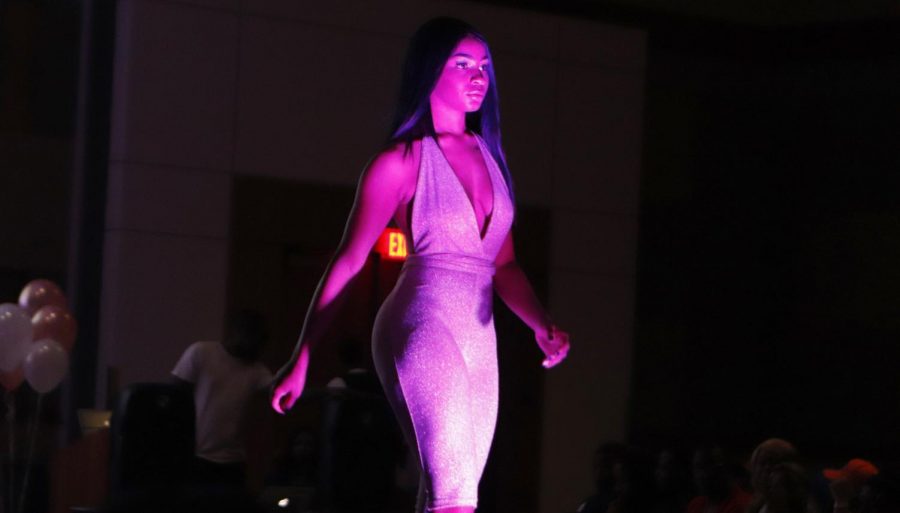 Zachary Araki
Delta Sigma Theta Sorority, Inc. organized its first fashion show to display a member's work.
The fashion show included models showing off clothing from 3's A Charm and performers on Monday, Nov. 5 in the Student Union Ballroom.
Co-Founder of 3's A Charm Jazelle Harris, a senior business administration major, used the event to promote her online boutique and offer opportunities for women to model her clothing.
"Being able to give the girls opportunity to showcase their talent while being styled in my clothing was really important," said Harris. "So, that's why I decided to do it here at Southeastern."
Harris started 3's A Charm about a year ago.
Harris said, "It was supposed to be a clothing line doing just shirts, but after, we decided we wanted to do more and give ladies another way to express themselves through fashion, so that's why we decided to branch out and style and be a boutique. I'm very handy on a sewing machine and stuff like that."
Harris shared her thoughts on the event.
"I feel like the fashion show went great," said Harris. "I was really excited. I had a lot of anxiety going towards the show, but when I saw the crowd, it was kind of breathtaking that that many people came out to the event tonight."
Gabrielle Scioneaux, a senior kinesiology major, worked the event as Harris' sorority sister.
Scioneaux said, "This is our first time putting on a fashion show like this, and to say it was free admission, we did have a lot of people come, and I feel like it fits the crowd of people because Southeastern's very much a party campus, and we have a lot of events. So, girls do need clothes, and she's not expensive, and it was good chance for her to get her business out there."