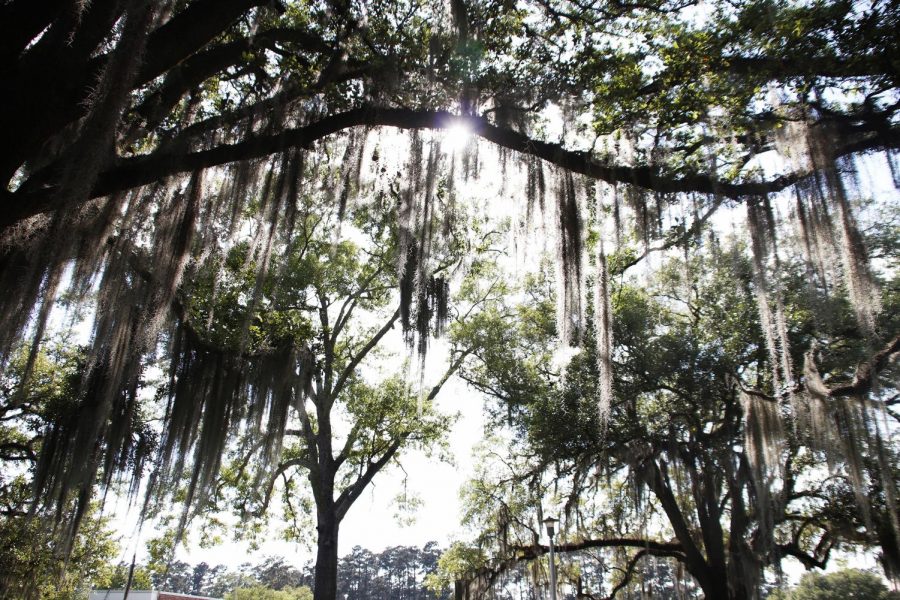 File Photo/The Lion's Roar
The university installed 90 geothermal wells on the north side of Ascension Hall with 130 currently being added at the former site of Zachary Taylor Hall.
This sustainability effort began almost two years ago with funds from University Facilities Inc. Faculty anticipate the money saved from the geothermal wells to match the money allocated for the project within seven years. However, variations in oil prices may skew predictions.
Alejandro Martinez, sustainability manager of the Sustainability Center, explained how the geothermal wells save money.
"This system is very efficient," said Martinez. "Normally, in a regular building, for heat or cool a square foot, we spend $3. With this system, we spend 92 cents, and we save a dollar and a few cents every time."
Geothermal heating reduces costs due to moderate ground temperatures. At 300 feet deep, a test concluded that temperatures on campus typically averaged 72.5 degrees Fahrenheit from November to January. The university's ground temperature is anticipated to yield annual averages within five degrees of this measurement, in which case it will be easy to raise or lower to a suitable room temperature.
Martinez explained how the smaller energy difference between the inside and ground temperatures than between the outside and inside temperatures means that overcoming the difference requires less energy and money compared to an air conditioner. Pumps exchange heat between the ground and the building to adjust the temperature.
In case the geothermal wells will be unable to supply the desired temperature adjustment needed during certain months, a boiler with a fluid tower will supplement the well system. The addition of the boiler and fluid tower makes the geothermal well complex a hybrid system. The system is the only one of its kind for universities or state buildings in Louisiana. Serving to heat and cool 556 rooms between Ascension Hall and Twelve Oaks Hall also places the hybrid geothermal system as the second largest in the nation.
According to Byron Patterson, director of the Physical Plant, the geothermal wells also help students learn.
Patterson explained, "Utilization of geothermal energy also creates an opportunity for Southeastern to host a learning laboratory, which provides our students with hands-on learning where they can see the gages and monitor the dials themselves in real time. Hands-on learning opportunities help make our students ready for the real world."
Because of the efficient nature of the geothermal wells in the region, the university plans to build more on campus in addition to the 220 wells that have been or are in the process of being built at Ascension Hall and Twelve Oaks Hall and the pond-geothermal well at the Sustainability Center. The location of these potential wells, however, will be determined.
"We are proud to have a reputation as a green university that is doing great things in terms of conservation and sustainability," shared Patterson. "We welcome any opportunity to shine a light on the environmentally-responsible programs and projects in place at Southeastern. They are but one example of the university's dedication to excellence as a core value."