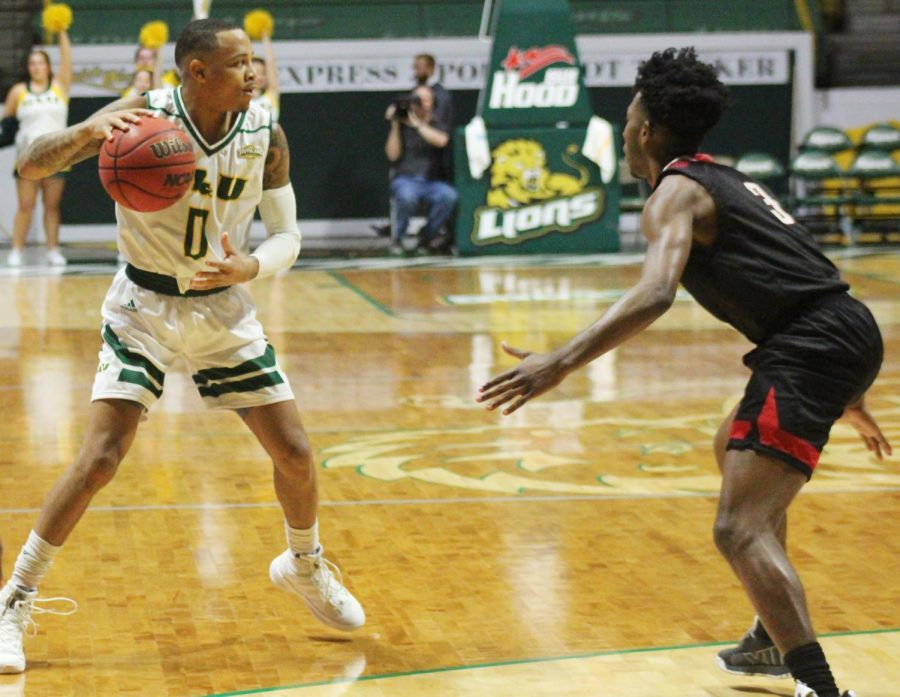 Gerard Borne/The Lion's Roar
In the ninth Southland Conference game of the season, the men's basketball team landed a victory against Nicholls State University.
The Lions finished the game 91-70, setting the overall record to 9-13.
Marlain Veal, senior guard and all-time program leader in assists and steals, scored 13 points and nine assists. Moses Greenwood, senior forward, climbed to top 10 all-time in university scoring history as he made 21 points.
"It felt awesome to climb up to number 10 in all-time scoring," shared Greenwood. "I took advantage of the weak defense down low and was hitting my shots."
Jay Ladner, head coach, discussed the victory over Nicholls.
"Our guys came out and looked like a different team than last game against Sam Houston State," said Ladner. "I thought we turned the ball over too much in that game, but tonight, we did great and didn't turn the ball over too much. We had guys hitting jumpers and played great down low on defense."