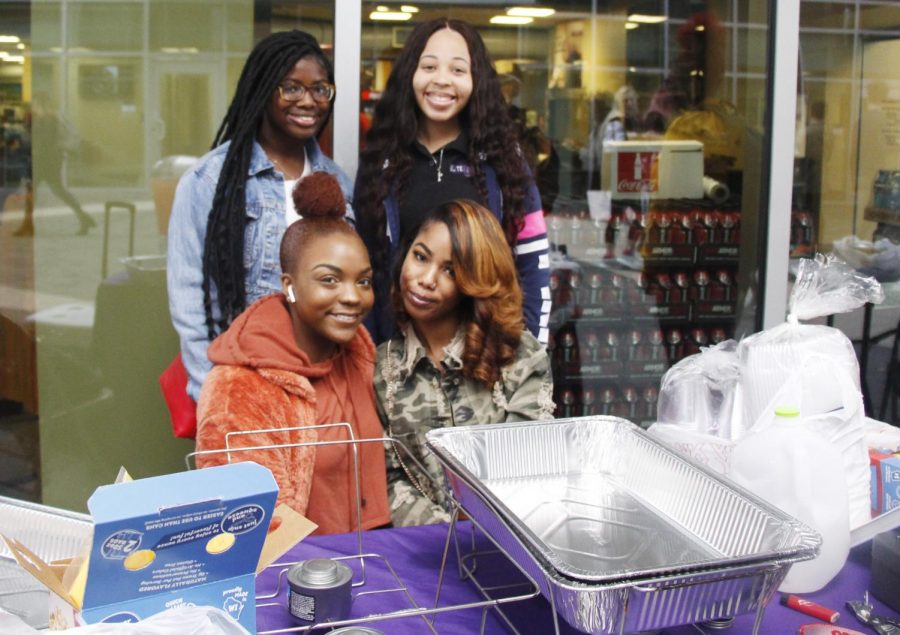 Diamond Hollins/The Lion's Roar
The E.L.I.T.E. Women raised money and promoted the clothing company WRLDINVSN through the "Not Yo (Nacho) Pop Up Shop."
On Feb. 19 from 10 a.m. to 3 p.m. in the Student Union Breezeway, members of E.L.I.T.E. Women sold nachos and lemonade.
Chandler Green, president of E.L.I.T.E. Women described "WORLDINVSN" as a "popular New Orleans-based brand that is growing and was started by college students and alumnus of St. Augustine High School in New Orleans."
According to Kayla Martin, secretary of E.L.I.T.E. Women, the money raised will fund future events by the organization.