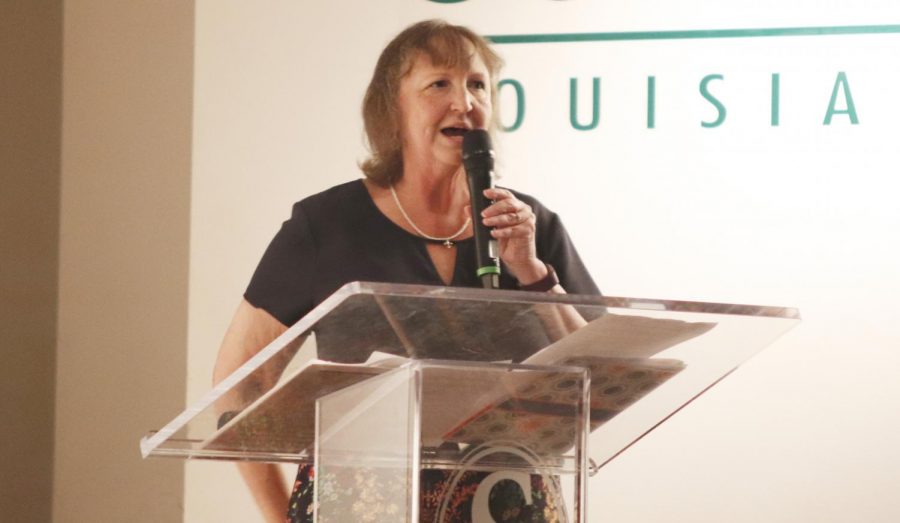 Gerard Borne/The Lion's Roar
To dispel a common misunderstanding about the meaning of Mardi Gras, Multicultural and International Student Affairs hosted a lecture on the history of the holiday.
Karen Williams, a former instructor at Louisiana State University, discussed her reason for presenting the lecture.
"I wanted to inform more people on the history of Mardi Gras and the Mardi Gras Indian culture in New Orleans," shared Williams. " It shows people a different side of the holiday rather than just the floats and beads. Mardi Gras Indians are a celebration of their communities and their way of life."
MISA held the event for its first year for the upcoming Mardi Gras break.
"We went into more depth and perception about what it means and how we can bring the culture to Southeastern," stated Marjorie Parker, coordinator for MISA. "We wanted to discuss the French background behind Mardi Gras and how it is just not about drinking."