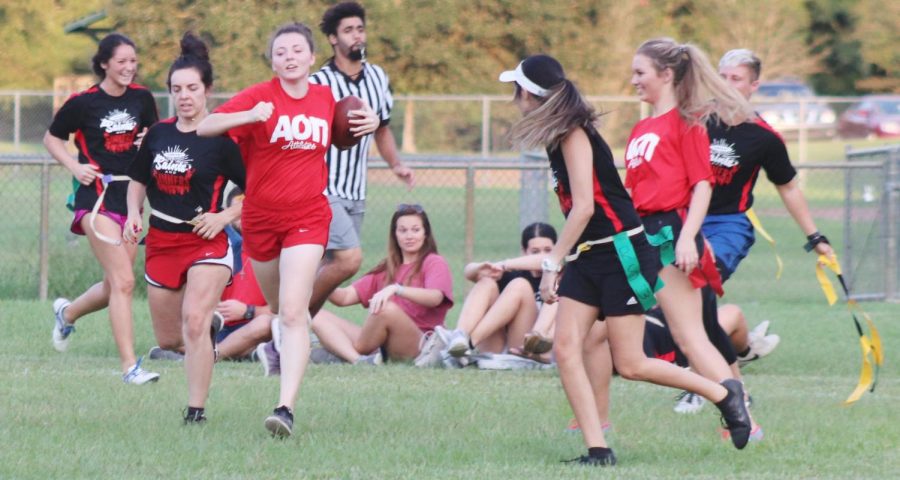 File Photo/The Lion's Roar
Starting a club sport requires active engagement between its members and administration in order to produce a successful program.
Creating a club sport on campus begins by meeting with the Office for Student Engagement. After discussing the club's purpose and other details, a new student organization packet must be completed along with a set of by-laws.
The procedure of starting a club can present challenges along the way, according to President of the Running Club Reagan Lee, a sophomore biological sciences major.
"You have to find a faculty member willing to sponsor your club," stated Lee. "This can be tricky as it took me a little while to find my sponsor. You then have to find at least 10 students that are interested in the idea of your club. After this, the paperwork starts, and leadership positions have to be filled."
A club sport can be started for numerous reasons, which may include having similar recreational interests with other students or not meeting the necessary requirements of being a university team.
"I started my club because I love running," shared Lee. "In high school, I remember being very nervous about joining the cross country and track team, but everyone was so warm and welcoming. I wanted to create my club because I wanted something similar to that or to at least have that same welcoming environment."
Each club must create its own set of requirements for joining, and these are laid out in the by-laws. The requirements can include GPA or certain related skills that apply to the particular sport.
"For the lacrosse club, anyone that is a full-time student and in good standing with the university is welcomed to join our club," expressed President of the Men's Lacrosse Club David DiPiazza, a senior occupational safety, health and environment major. "There are also team dues that must be paid to play and equipment that must be purchased to play the sport of lacrosse."
Jason Templet, coordinator of competitive sports for Recreational Sports and Wellness, discussed how the department provides opportunities to set clubs up for success.
"Our recreational facility helps promote all of the current clubs that we have here using our boards and social media platforms," explained Templet. "We allow students to use our field space and court space to practice and hold meetings. For new clubs, we're able to help set up meeting times in our facilities and interest meetings as well so students can learn more about the clubs that are getting started."
Creating a club sport allows students to leave their own mark on the university.
"Club sports is something for students to really enjoy and come together," expressed Templet. "You're able to run your own organization and say how you started this organization and see it grow over the years. It's like creating a legacy that was not around before."