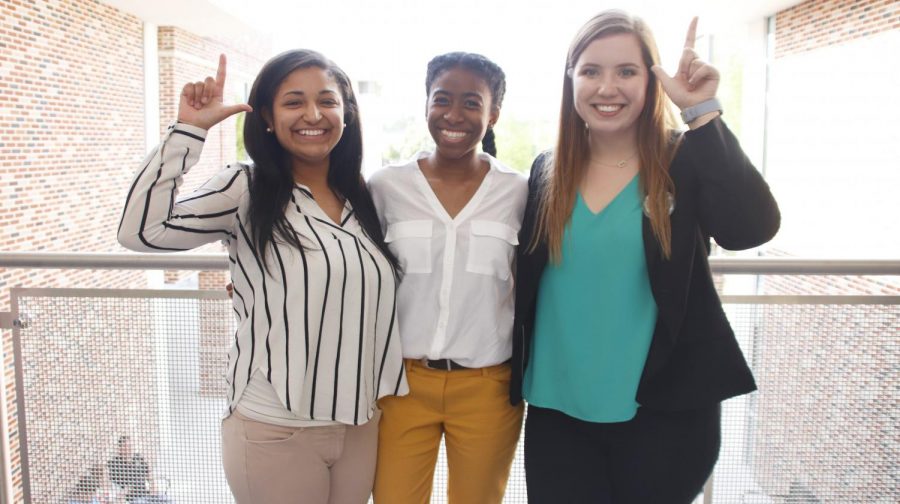 Shaelyn Martinez/The Lion's Roar
With 1,331 votes cast, the student body chose next year's executive officers for the Student Government Association.
For the 2019-20 term, Karley Bordelon, a junior social studies education major, will be president of SGA. L'Oreal Williams, a sophomore business administration major, will be vice president, and Leah Cross, a senior kinesiology major, will be chief justice.
The announcements were made on April 11 in the Student Union Breezeway.
During the past week, all of the candidates have been promoting themselves through social media and tabling events with a team of supporting people.
Bordelon's experience with SGA began before the election.
"I have been involved with SGA since I began at Southeastern as a freshman senator and currently serve as the director of traditions responsible for Homecoming and 'The Big Event,'" said Bordelon. "I just got involved and tried to make a difference."
Bordelon shared her plans for her term.
"We are going to talk about our passion for learning and academics and make students aware of resources available and fight for additional resources," stated Bordelon. "We will work on leadership advancement and expand leadership training so students have necessary skills to take on every challenge. We will also always be passionate about being lions."