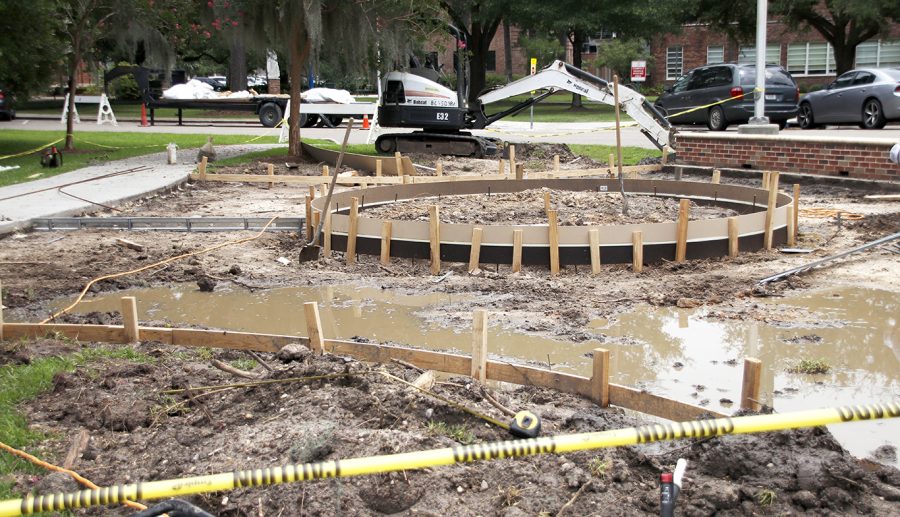 Corianne Mouton / Le Souvenir
Not only will the university see incoming students this fall, but a new statue will also make its appearance.
The Student Government Association was granted approval to put in a new lion statue on the university's campus in the Fall 2019 semester.
According to Richard Davis, a senior middle school education major and 2018 SGA president, the statue is still being created and is scheduled to be installed this school year in Friendship Circle.
"The motivation to create a lion statue on campus has been the idea of many students over the past several years, especially in the Student Government Association," shared Davis. "However, the idea was eventually pushed forward and manifested by the 2017-2018 SGA president Seth Leto. He wanted a space on campus where students and alumni alike could go to and create lasting traditions."
The road to achieving their goal began with a committee consisting of Davis, Leto, SGA advisors, Director of Alumni Michelle Biggs, Athletic Director Jay Artigues, Art and Design Director Dale Newkirk, and Director of Facility Planning Ken Howe and was called the Lion Statue Task Force.
"We were able to invest $50,000 for the entire project all from the Student Government Association's Capital Outlay Fund at the beginning of 2018," stated Davis. "Once the task force narrowed down a design, we submitted the proposal to the Capital Outlay Committee which is comprised of student government members, a representative from the Physical Plant, and a representative from Facility Planning. It was approved unanimously and sent to the Student Senate for final approval."
The former SGA President shared his thoughts on how the university and the Hammond community will react to the new statue.
"I believe the Southeastern family will be very pleased with how the lion statue turns out," stated Davis. "It will be a beautiful new staple on campus that will lead to long-lasting memories and traditions."