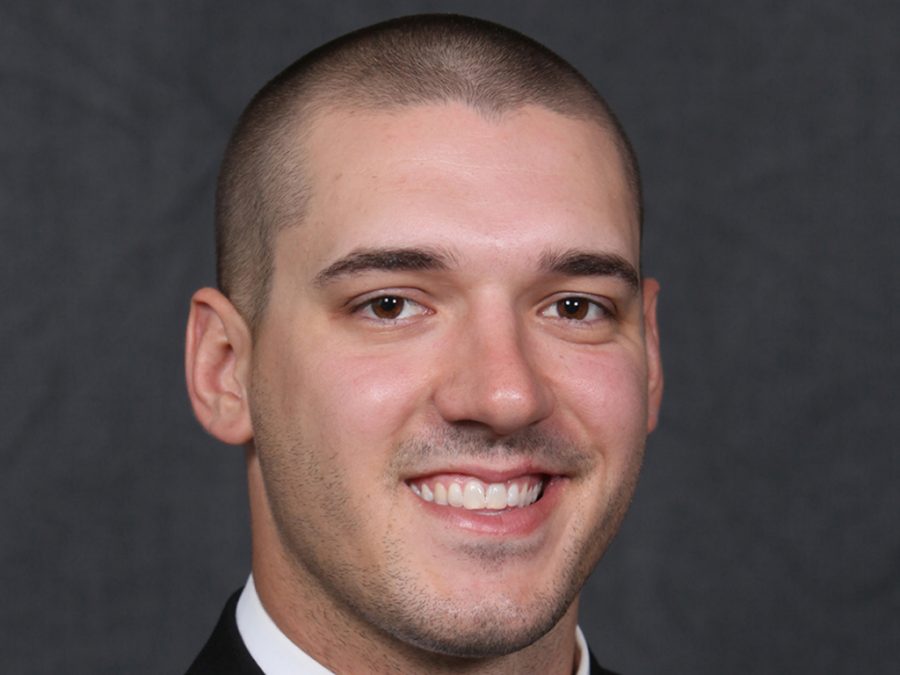 Courtesy of Sports Information
An alumni pitcher's lifelong passion for baseball lead him back to coach at the university starting this upcoming season.
Whether it was through video games or watching television, for Kaleb Manuel, interim assistant baseball coach and pitching coach, the sport has always been prominent to him. Manuel pitched for the Lions during the 2012 and 2013 seasons, and after graduating in 2013, came back as a volunteer for the 2016-2018 seasons.
Starting his collegiate career at Louisiana State University-Eunice, Manuel decided to transfer over to Southeastern at the end of his sophomore season.
"I came to my first showcase over here and fell in love with Hammond," explained Manuel. "It's a perfect college town. I guess I was good enough at Eunice, and Southeastern recruited me, and I think it took me a week and a half, and I made my decision between this school and a couple other schools."
After graduating and volunteering for the Lions for three seasons, Manuel took his coaching skills to the high school level for a season.
"I thought I wanted to be a high school coach right away," said Manuel. "Did that, and I said, 'Ah, let me get into college,' and then so, I spent three years here as the volunteer – absolutely loved it. Being under the guy that's a mentor to me, Coach Riser, he's an unbelievable man. Last year, I did high school, and came back when the pitching job opened up."
During his three seasons as a volunteer for the Lions, Manuel learned skills ranging from field maintenance to college recruitment, the latter he still uses in his new job role.
"Coach Riser did a good job of introducing me to the recruiting and all that to where now when I'm back at this, I've already done it before," shared Manuel. "There's no more learning – I just come in and get my job done."
As a pitcher, Manuel made it to the Southland Conference Championship twice, and during his three-year tenure, the team went to two regional championships.
Returning as a pitching coach, he hopes to bring the team further than before.
"Hopefully we can get past that regional, maybe finally win me a ring," said Manuel. "This'll be my sixth year over here. I'm gonna go out and at least win a ring."
In his position as an assistant pitching coach, Manuel strives to build the pitchers into fast-paced players.
"I want batters getting really frustrated that our pitchers are going really fast," discussed Manuel. "That's why most of this past year watching College World Series and all of that, those teams that end up in the finals, Vandy and Michigan, that's what they're all about: just being very aggressive. I want us to be like our offense is and be very aggressive."
A highlight of Manuel's job is the camaraderie built among the coaching staff.
"I know that there's some coaching staffs where guys are maybe 25, 30 years apart from each other, and they don't even like hanging out, but our staff is full of good guys that want to do things the right way," shared Manuel.
Coming back from one season hiatus on the collegiate level, most of the team's lineup is new to Manuel.
Although learning a different lineup, Manuel hopes to motivate the players to excel on the field.
"Two things I tell the kids all the time: just have fun being out here and get after it," explained Manuel. "I'm not asking you to throw 95 or hit the ball a mile – just go. That's what this program got built on last year. In high school, the team had an unbelievable year, fell just short, but that's the two things. That's what everybody needs to understand is you go out there and have fun and get after it."