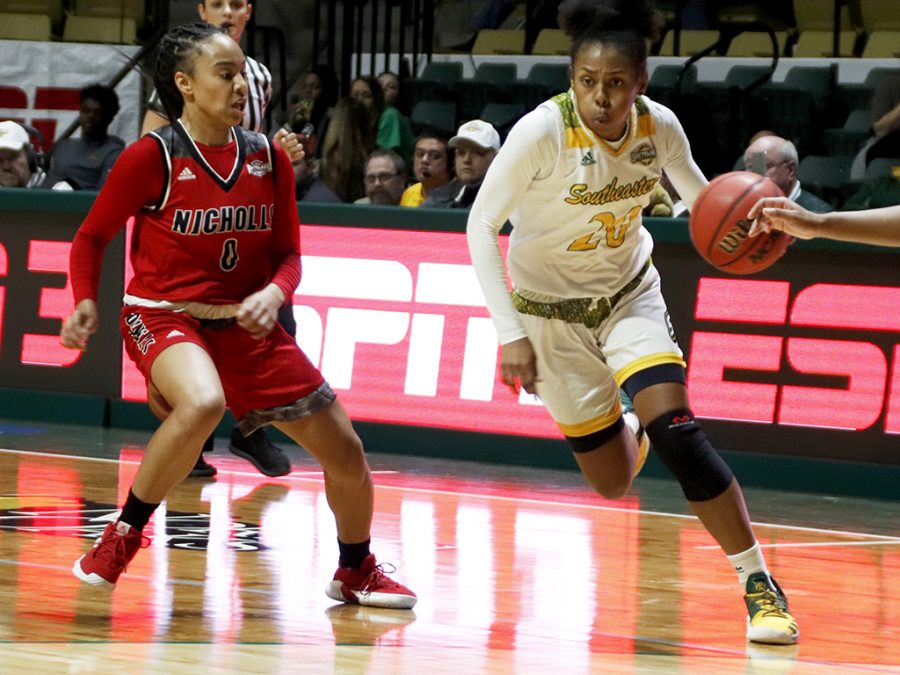 File Photo/The Lion's Roar
The women's basketball team is set to begin the new season.
The Lady Lions will face Southern University at New Orleans Lady Knights for an exhibition game Monday, Nov. 4 at 7 p.m. at the University Center.
Ayla Guzzardo, head coach for the basketball team, explained how the lessons from last year have affected the team.
"We have learned a lot from our wins and losses," explained Guzzardo. "We have learned to continue coaching the same way when we are up or down. Coming so close to making the conference tournament made the team want to be better."
Guzzardo explained what they are adding to improve this season.
"We have a new trainer, and she has new techniques with training," stated Guzzardo. "There is a lot more discipline this year, but they're each holding themselves accountable.".
Tyler Morrison, a senior guard, added onto the discussion about what the team is going to improve the season.
"Most definitely, everything was harder this season and much more challenging than ever before," stated Morrison. "I think preseason was tougher this season, but it was expected knowing that the coaches are wanting more from us this year and are expecting bigger things than ever before."
Kenneth Lee, Jr., associate head coach, added that despite his concerns on discipline, he is happy for the health of the team.
"Right now we are healthy," said Lee. "We have all our players in practice. Hopefully, it can stay that way."
Guzzardo is pleased with the schedule for the team.
"I really enjoy our schedule," stated Guzzardo. "We play a lot in state rivals this non conference. It will help us prepare for our conference play."
Morrison is excited for the regular season and she is ready to hit the floor.
"I am very excited about this year,"  stated Morrison. "My confidence is definitely high. We have all the pieces we have been missing, and it is just time to see if we can come together and make things happen. Everyone is just super ready to lace our shoes up and get the season going."