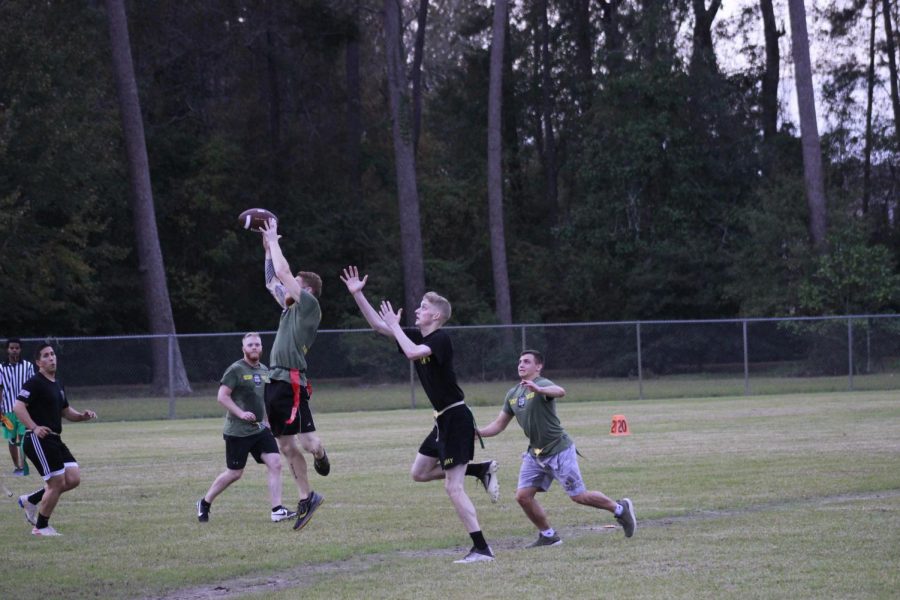 Daniel McClain
On Veterans Day, Nov. 11, at North Oaks Park, ROTC members were able to join together and play a game of flag football.
Captain Robert Yelton, National Guard, expressed that it was an activity for everyone to stay motivated.
"It's something to do," shared Yelton. "Not necessarily celebrate the day, but just something to keep our guys motivated, cadets motivated, and give us something to do." 
With this game, more members of the ROTC program were able to come together to have fun.
"It's good," stated Captain Yelton. "It's good to have the support of other people and veterans and alumni from the college."
Andrew Nora, Army National Guard, shared that his dad was his inspiration to serve in the military. He explained more on how his dad being a veteran inspired him. 
"Actually, it did," stated Nora. "Cause I saw what it did to him, and I wanted to be apart of that."
The game was tied up at 18 until a game-winning drive with a minute left to go led the university ROTC members to a 24-18 victory. 
For more information about the ROTC program, you can contact the Office of Military and Veterans Success at 985-549-5041 or [email protected] via e-mail.