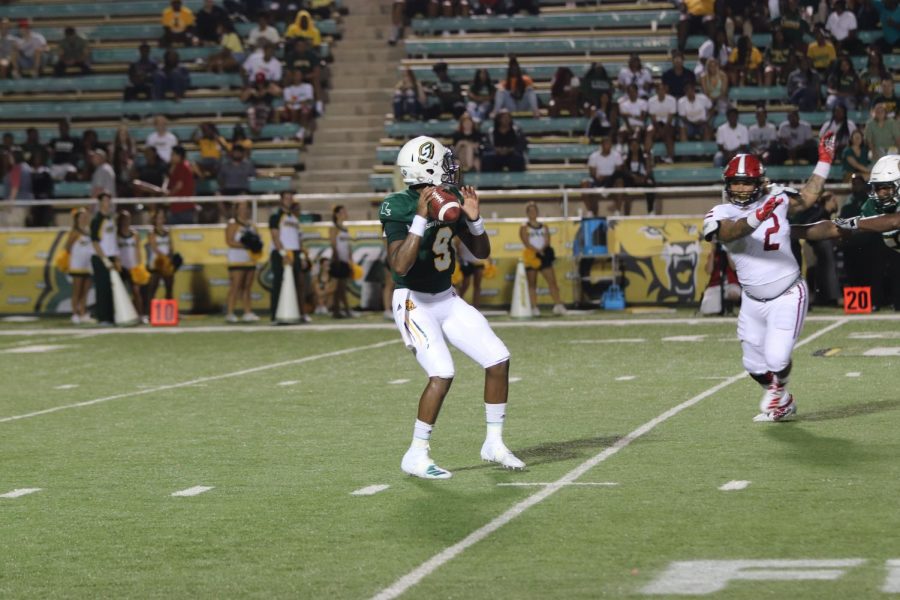 Gerard Borne
After suffering a 28-27 loss against Nicholls State University on Nov. 21 the Lions saw there playoff chances go slim.
Since Southeastern did not win a share of the Southland Conference title the team was not guaranteed a playoff spot, but the FCS committee voted in the Lions despite the loss.  
Head coach Frank Scelfo explained how the selection process works for the FCS playoffs. 
"There are ten automatic bids that go to those teams who win their conference," said Scelfo. "After that the playoff committee selects the teams who they think have the best resume. Teams who have wins against ranked FCS teams have a higher chance than those who have wins against FBS teams."
Scelfo described how the Lions were awarded a home playoff game against Villanova University. 
"I did not know this but the university has to bid for a home playoff game," explained Scelfo. "Thankfully President Crain and Mr. Artigues thought of our team very highly and decided to bid for us. The whole team appreciates what they did and they will not be let down."
The second-year head coach shared how the team's emotions were after the loss before finding out they made the playoffs. 
"The whole team was upset and felt like their season was over," said Scelfo. "I kept telling them to not get down, the committee works in weird ways and they trusted us and thought we were a good enough team to get in." 
The second-year head coach described how the Villanova Wildcats defense plays.
"They have a lot of guys who are of the same cut," stated Scelfo. "A lot of their guys are big and bulky that are the same height and weight. They have a smart defense with a lot of guys who have a ton of experience."
Scelfo described why the 9-3 Wildcats will be a tough challenge for the Lions.
"They have beat three top 15 teams this season and went toe-to-toe with number two James Madison," commented Scelfo. "They have a very talented team, and almost beat the number two team in the country. The only lost that game due to two pick sixes. They are going to come out here and give it their all."
Kickoff is scheduled for 3 p.m. on Saturday, Nov. 30 in Strawberry Stadium. The Lions will to earn their first playoff victory since Dec. 7, 2013 when they defeated Sam Houston State University 30-29.