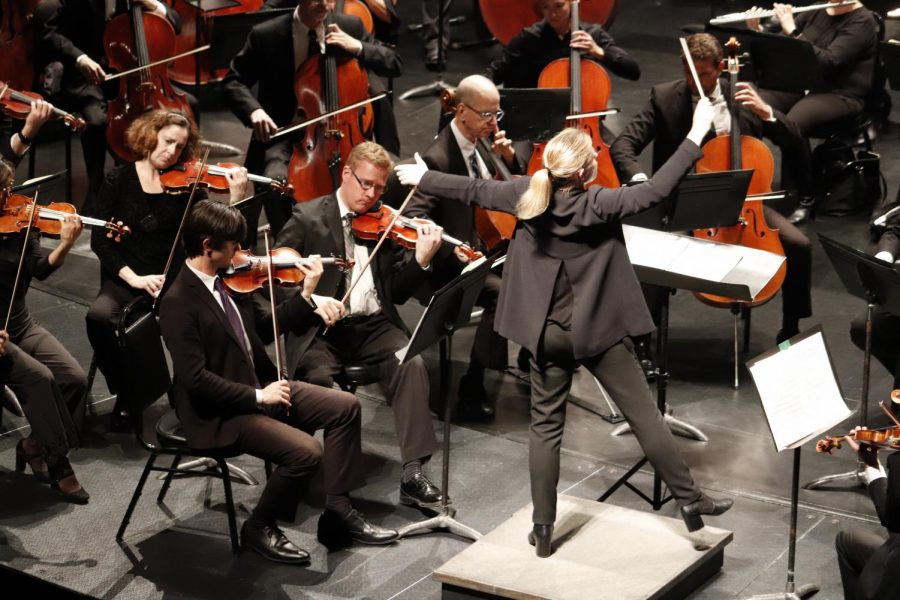 Jacob Summerville
A performance in a theatre downtown will bring Christmas spirit and holiday music to Hammond.
The Columbia Theatre for the Performing Arts will present its annual Yuletide Celebration. The celebration is performed by the Louisiana Philharmonic Orchestra, which features local student choirs that perform popular Christmas songs.
Katie Abadie, Columbia Theatre box office employee, explained what the Yuletide Celebration entails.
"The Yuletide Celebration is an event that is performed by the Louisiana Philharmonic Orchestra for the past few years here at the Columbia," said Abadie. "It is definitely a fun and family friendly event that gets the whole community of Hammond together for the holidays. It has always been a great time." 
The Louisiana Philharmonic Orchestra is an ensemble of musicians dedicated to providing a full-scale symphonic orchestra experience throughout Louisiana. The show will be two hours long, consisting of Christmas songs.
"Residents can expect a variety of holiday jingles that are popular during this time of the year," said Abadie. "People really love classics like 'Frosty the Snowman' and 'Santa Baby.'"
Keighty Keppler, a sophomore communication major, shared her experience attending last year's event.
"I thought it was really magical actually," explained Keppler. "I find it hard for everyone in Louisiana to truly feel like it's Christmas time when the season comes around. The Yuletide Celebration sets the tone for the rest of the holiday by spreading a festiveness through their music."
Keppler expressed the significance of students attending the Yuletide Celebration this year.
"All students of Southeastern should go to show their support for the Columbia Theatre and university," stated Keppler. "The closer we are as a community, the better."
The celebration will take place on Dec. 6 at 7:30 p.m.
General admission to the event ranges between $20-$37 with age and seating variations. Tickets can be purchased online or at the Columbia Theatre box office during the week of the performanc