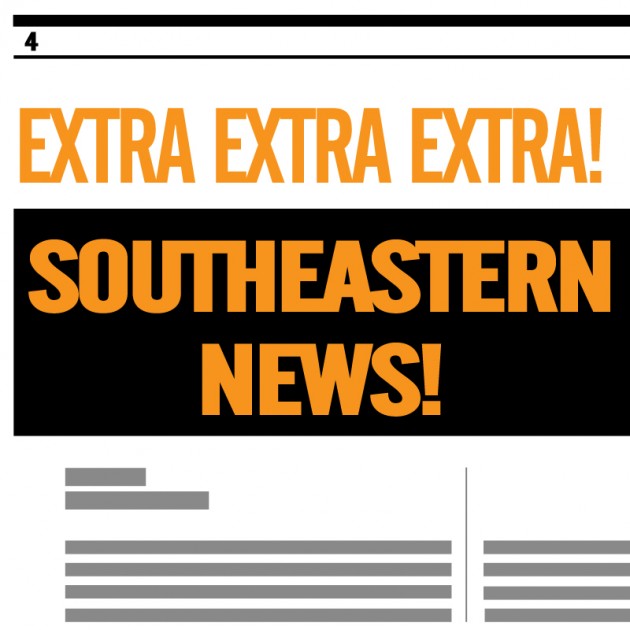 Resident students got a bit of a treat on Wednesday when the University Housing Office, alongside ARAMARK and Campus Dining, threw their 4th annual Backyard Bash in front of Cayman Cafe. The event, which was held from 4 p.m. to 7 p.m., held live music, a mechanical bull, an inflatable obstacle course and roasted pork served by the Cayman Café staff. But, beneath the festivities, was a reason for the cause.
"Backyard Bash is about our residents trying to reapply for the fall," said area coordinator Aaron Sinclair. "We have this big kick-off for our residents to go online and start applying. So the sooner the better, the sooner they apply the better the chance they'll get a place for housing."
While the fun was free, students were required to use one meal off their meal plan, or pay $6.95, the price of a meal, for the food. Cayman Café was closed for the event. The theme of Backyard Bash was "Got Housing," a play off of the California Milk Processor Board's advertising campaign known as "Got Milk?"
Residents enjoyed the change in dining, and were grateful just to be outside.
"This is awesome," said freshman mass communication major Jodi Scaffidi. "It's so fun just to do something and not being stuck in the dorm."
Others were happy to be with friends.
"It's pretty cool," said sophomore visual arts major Kyle Smith. "I like the food and drinks, but I don't care too much about the music. But other than that, my friends came and we're having a good time."
Students have until May 18to re-apply for priority housing for next fall. After May 18, housing will be assessed on a first come, first serve basis.
For more information, contact University Housing at 985-549-2218 or visit their website at www.southeastern.edu/liveoncampus.