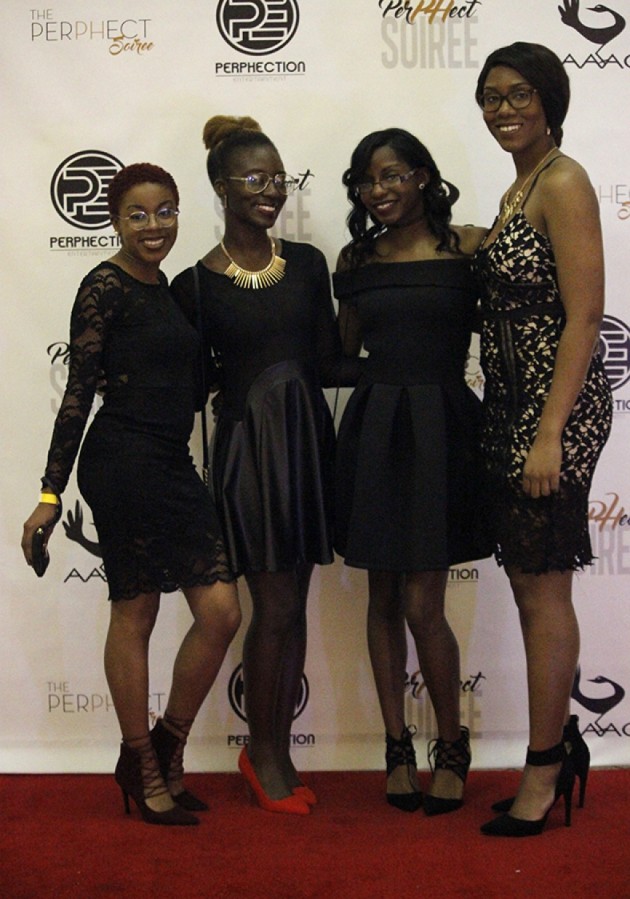 The African American Alumni Chapter organized a get-together, The PerPHect Soiree, at the Pennington Student Activity Center last Homecoming weekend. The AAAC provided an opportunity for the university's African American alumni to meet and greet each other and enjoy their weekend.
On Friday, Oct. 21, the funds collected from the mixer are then used to provide scholarships to deserving students.
"We put on this mixer every year to definitely reconnect our alumni, to get everyone engaged and also the money collected here all goes to our scholarship," said Marjorie Parker, former President of the AAAC. "We're one of the only chapters in the Alumni Association that has an endowed scholarship for a deserving student at Southeastern."
The event is held every Homecoming weekend and provides an environment where people can loosen up and have a good time.
"It's every Homecoming Friday night before the Homecoming Game," said Parker. "We have an awesome DJ, our jazz band is Zach Garner trio. We also have food. We have a bar. We have a place for pictures, so we have a lot of good things going on with the event."
Hosting The PerPHect Soiree is an important responsibility of being the AAAC President.
"One of my responsibilities is helping to work with the Homecoming committee to execute the Homecoming event that we do each year, The PerPHect Soiree," said Victoria Grant, President of AAAC. "This is our second year using the brand of PerPHect Soiree."
The AAAC was formed to provide diversity to the Alumni Association.
"The African American Alumni Chapter started in 2002," said Parker. "It was to kinda give a little diversity to the Alumni Association and to give the former African American alumni a voice in the Alumni Association. So we've definitely grown over the past 14 years now."
Parker went on to tell the functioning of the AAAC and other activities the chapter will be organizing.
"We have monthly chapter meetings every second week in the month," said Parker. "We have an event during the fall semester, 'Let's Get It Started,' and we host a panel discussion for beginning freshmen so they can be prepared for college. We also invite different departments around campus to give students materials."
The AAAC will be organizing various events in the upcoming months.
"We probably will do an ugly Christmas sweater party and that will be to network and get social," said Parker. "We want to do an event next semester where we are spotlighting different vendors and different people in the community to promote their businesses."
The chapter will also be helping with the tailgating in the last home game of the semester.
"We are actually hosting the tailgate Nov. 12, which is going to be Southeastern's last home game," said Grant. "We host the tailgate, we enlist volunteers from different student organizations to help with the event. We provide food during the tailgate and we have different members there to encourage people to sign up for Alumni Association and also to spread awareness of African American Alumni Chapter as well."
Students interested in joining the AAAC can email at [email protected] or at [email protected]