Generations of struggle: A discussion about racial injustice and prejudice in America
The Tangipahoa Parish Library held an open discussion on racial injustice and how African-Americans have received more pressure from law enforcement throughout the country's history.
The fourth and final seminar of the series "Generations of Struggle" was held on Oct. 12, and the discussion was focused on the plot and themes associated with the novel "Between the World and Me," which is written by Ta-Nehisi Coates as a letter to his son Samori Coates on how to survive as a black man in America.
Assistant professor of history at Louisiana State University Dr. Kodi Roberts led the discussion explaining that he wanted to "untangle the overlap between race and the other issues" through talking about the novel.
"It's important we conceive African-Americans as Americans," said Roberts. "The problems we assign to the African-American community are actually broader American problems."
The audience pitched into the discussion noting that the liberty of black people in America has led to other restrictions. An example was used stating that the end of slavery soon led to Jim Crow laws. They also mentioned that Ta-Nehisi Coates felt bad that he can't help his son through the injustice that he will inevitably face one day.
Roberts discussed how Ta-Nehisi Coates tells a story about people's lives but explained how their issues can be applied to America today.
"It's one thing to say, 'Oh, I see where you're coming from, that's great,'" said Roberts. "It's another thing to make a professional investment in that. Ta-Nehisi Coates has done something that is particularly impressive. Not just here, but in an array of his writings: he's managed to take historical context and made it visible, to break down people's barriers."
There was a character that Ta-Nehisi Coates discussed named Prince Jones.
The audience explained that Jones did everything white culture had told him to do, and he was still killed because of his appearance. A cop who was outside of his jurisdiction while Jones was on his way home from work shot him. The cop's stop was illegal, and he never identified himself as a cop when approaching Jones. The investigation after Jones's death was not just since the cop was never investigated.
Jones was educated and raised a family in a very safe part of town, which made the audience see that black people are more likely to fear law enforcement because they could seemingly be killed at random.
"He doesn't want to make this about an accusation, which is why he keeps backing up to this claim that people who think of themselves as white have this problem," said Roberts. "He wants to remove any concrete reality from whiteness. You may think that you're white, but there's nothing white about you. People have to become white, and it's about the way you conceive yourself."
Roberts ended the night by answering how he gets isolated individuals to become more open-minded. He explained that it is best to try to connect what they're interested in with the topic you want them to investigate.
This series is also taking place in the Ascension Parish Library in Donaldsonville and will continue until Oct. 26.
About the Writer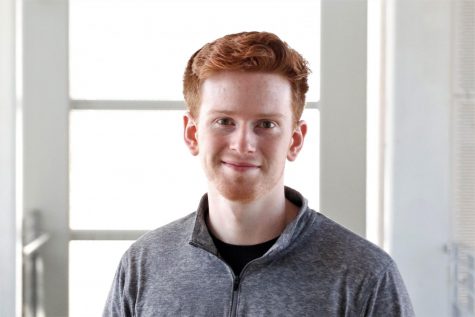 Jacob Summerville, Editor-in-Chief
Jacob Summerville, a history and political science major, has worked at The Lion's Roar since September 2017. A native of Greenwell Springs, LA, Jacob...