Shamrock Run offers community a chance to volunteer
The Hammond Rotary Club will host its annual Shamrock Run, which promotes a charitable theme to its participants.
The Shamrock Run will be held on Saturday, March 10, with each of the three races beginning and finishing at Friendship Circle. The one-mile Fun Run will start at 8:00 a.m., and the 5K and 10K races will begin at 8:30 a.m.
General Manager for the Daily Star Michelle Gallo talked about the history of this event.
"Shamrock Run began eight years ago," said Gallo. "Shamrock Run has attracted hundreds of elite runners competing to qualify for the Crescent City Classic, teams from local employers, organizations and families, and four legged friends across the state, and participation grows each year."
The HRC website states, "100 percent of the proceeds will be donated to a variety of charities throughout our local area." To promote their motif of charity, the HRC is in need of volunteers.
Gallo talked about how potential volunteers can register and what tasks they will assist with.
"Volunteers are essential for this event," said Gallo. "We usually need 70 to 80 volunteers to manage the event."
Volunteers should arrive at Friendship Circle around 7 a.m. to register, and the HRC predicts that the event should be over by 11 a.m.
Gallo shared how both contestants and volunteers can express altruism by participating in this event.
"The Shamrock Run enables rotary to donate thousands of dollars to local non-profit organizations," said Gallo. "The support of this event will help fuel Hammond Rotary's vision to create sustainable change that raises up the communities and causes we serve."
Not only are individuals needed to volunteer, but the HRC is also looking for companies to sponsor the Shamrock Run. The HRC website has attached a file listing some of its sponsorship opportunities.
To participate as a runner, volunteer or sponsor for the Shamrock Run, the links are listed on their website at http://hammondrotary.com/shamrock-run.
About the Writer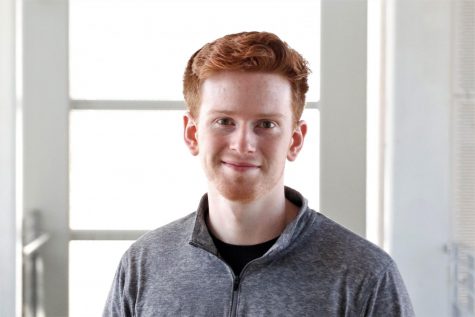 Jacob Summerville, Editor-in-Chief
Jacob Summerville, a history and political science major, has worked at The Lion's Roar since September 2017. A native of Greenwell Springs, LA, Jacob...