Serving up a twist on pizza
The Stoned Brick Oven Pizza at 1000 North Oak St. will be offering new options for university students.
Joe Hollingsworth, currently a bus driver at Hammond High School, looks forward to satisfying customers and expects to open the restaurant in April. He hopes to offer great service to his customers.
"You try to find a good restaurant that has three things, which is quality food, great service and great atmosphere, and it's hard to find something with all three," said Hollingsworth.
The restaurant will be able to fit approximately 60 people inside the restaurant and on the patio outside. The wood-fired baked pizza will be the main attraction of the restaurant, and will be offering other options like po'boys, hamburgers and "fun items like Fried Oreos, beignets, coffee and chocolate-covered bacon."
Hollingsworth shared how he thinks the restaurant will help people to socialize.
"I think it's going to be a great place for people to come together and have a great time and eat good food," said Hollingsworth.
According to Hollingsworth, the restaurant will be open Monday through Thursday from 10 a.m. to 10 p.m. On Fridays and Saturdays, it will be open from 10 to 12 a.m. and will be closed on Sundays.
Among other equipment, Hollingsworth will be using a table from the bakery he worked in when he was 12 years old as well as a vintage dough machine.
According to Hollingsworth, the restaurant will be the only one offering wood-fired pizza Hammond. He explained how his customers will be able to see the whole operation being done for preparing the pizza.
"It's all gonna be right here," said Hollingsworth. "Gonna mix the dough, prepare the pizza, throw the dough up in the air, and the wood-fired oven is gonna be right here by the window. So, you get to see the whole operation from start to finish for your pizza."
Hollingsworth plans to offer special options for students.
"I am still tossing around the idea of having a student special," said Hollingsworth. "Something you can come in quick between class, and that won't go just for SLU students. It's for anyone with a current student ID. I am not 100 percent sure but possibly, like a big slice of pizza, some bridge sticks and a drink maybe, or hamburger, fries and a drink, something easy and quick."
For more information on the restaurant, Stoned Brick Oven Pizza has a Facebook page.
About the Writer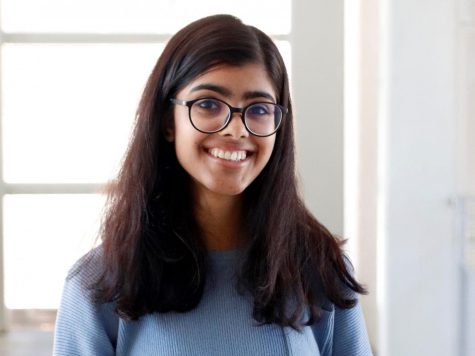 Prakriti Adhikari, Editor-in-Chief
Prakriti Adhikari is an accounting major and an international student from Kathmandu, Nepal. Adhikari has been working with The Lion's Roar since Fall...