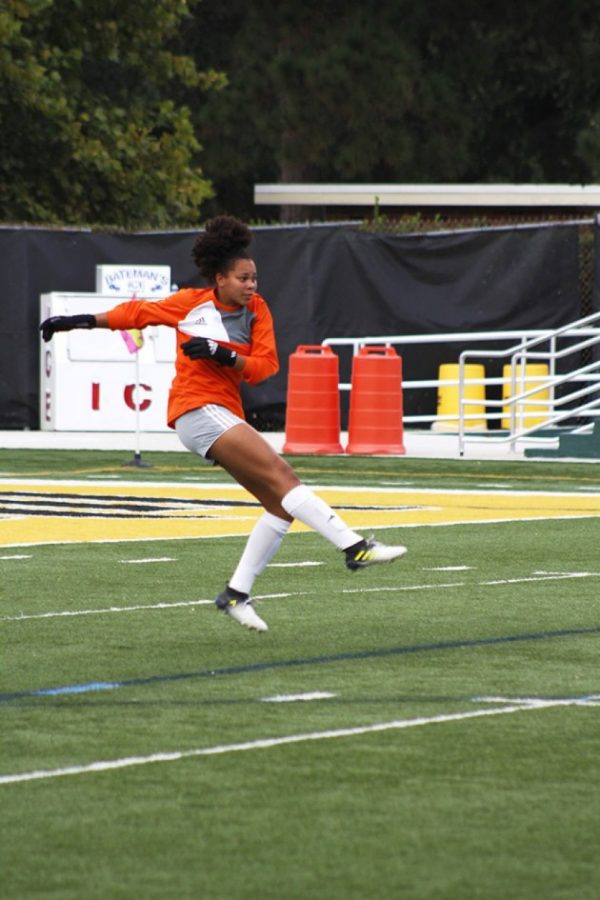 The Lady Lions soccer team began their Southland Conference play with a 2-0 loss to McNeese State University Cowgirls.
"We came out and started the game slow, and McNeese scored two goals with some good attacking play," said Head Coach Christopher McBride. "We got into the half 2-0 down."
The team conceded a goal at the 11 minute mark, and the lead was doubled in the 32nd minute by the Cowgirls. The early setback made the Lady Lions reassess their tactics at half time.
"In second half, we changed a couple of things and physically matched them," said McBride. "It was a physical game. They're strong and powerful. But we managed to match them in the second half, and the second half was much better."
This was the first win for McNeese State against the Lady Lions since 2011. Freshman goalkeeper Michaela Hawthorn gave a standout performance during the game as she recorded eight saves.
With the loss, the team's overall record is 2-5-1, but McBride believes the team can build on from the preseason and nonconference games and perform well in the conference.
"We'll see once we get more into conference, but I think that the nonconference schedule was a good idea for what we had to be for conference play and who our opponents are gonna be," said McBride. "McNeese have been very good. They've been through a very good nonconference schedule. We knew we're in for a battle."
According to McBride, the team has the same expectations and intensity in training at the start of conference play as they had before.
"The expectations are the same as we've been having," said McBride. "We still have to come out each day ready to compete and ready to physically match each team in the conference because every team, since the conference started, everyone wants to get to the conference tournament. So, we want to make sure we come in every day and are competing every single day."
The Lady Lions have two home games coming up. They play Abilene Christian University on Friday, Sept. 22 followed by the game against University of the Incarnate Word on Sunday, Sept. 24.
McBride hopes the team can start to get some wins under their belt for the conference in front of the fans.
"It'll be nice to get inside the stadium and have the home crowd to support us and cheer us on," said McBride. "Hopefully, we can get a couple of wins for the conference."