Student-athletes shine with higher GPAs
The university student-athletes have shown improvement in their academics as their average GPA for the 2017 fall semester rose from 2.942 to their best ever tally of 2.968.
Director of Athletics Jay Artigues expressed his happiness on the achievement of the students.
"I couldn't be more proud of the student-athletes," said Artigues. "They've done a great job all year long academically. Our mission statement is excellence in the classroom, in the community and in competition, and they went above and beyond in the classroom. They did a tremendous job."
The athletic department has a total of 342 student-athletes participating in different sports and representing the university. Out of 187 students who posted a GPA of 3.0 or higher, 40 lions and lady lions carried a 4.0 GPA.
Women's basketball junior guard and general studies major Ashailee Brailey has been playing for two years and has earned a GPA of 3.6. She shared how she has been able to manage time for the academics and her team.
"In my free time, instead of just laying around, I try to study," said Brailey. "Sometimes I do get behind on my studies, and just knowing that school is important and that this is gonna carry me on to my future, it's just like a big priority."
Artigues described how he thinks the coaches helped students to perform their best.
"I think their coaches have done a great job recruiting quality student-athletes, and they've also done a great job at emphasizing the importance of academics," said Artigues. "So, it helped student-athletes at accomplishing their goals."
Women's basketball sophomore guard Courtney Dawsey has been playing for two years and has a GPA of 3.7. She expressed her happiness on being able to manage time and effort for both school and the field.
"It feels good to know that I am doing well in sports and in class, that I can manage both of them at the same time," said Dawsey.
She explained how school is her first priority and manages time for her academics.
"It is very difficult to manage time and just making sure you have everything done for school before practice and all because school comes first," said Dawsey.
Both Dawsey and Brailey acknowledged missing classes while participating in several competitions. Dawsey explained how they cope with such situations.
"It's good to have a good relationship with the teachers and other students in your class so you know what you've missed and how to make it up once you get back," said Dawsey. "It is hard, but it's all worth it in the end."
Freshman cross-country runner Breanna Bernard believes that time management is important specially during the time of tests and exams.
"Exam time is a bit tricky 'cause it is hard to coordinate practice time while everyone is having exams but our coaches are willing to help us," said Bernard. "It gets a little stressful."
Bernard also shared her plans for the upcoming semester.
"I am taking more classes this semester, more hours," said Bernard. "I know that I definitely will have to crack down a bit more. Chemistry and calculus are going to be pretty heavy classes, so I am gonna have to study a bit more in the weekends, and between classes, but I'll get it done."
Artigues expressed that the athletic department wants to witness even higher academic performance the coming semester and will set their goals for it.
"Every year we try to raise the bar, and what they did academically this year, the goals are going to be ever higher next year," said Artigues.
About the Writer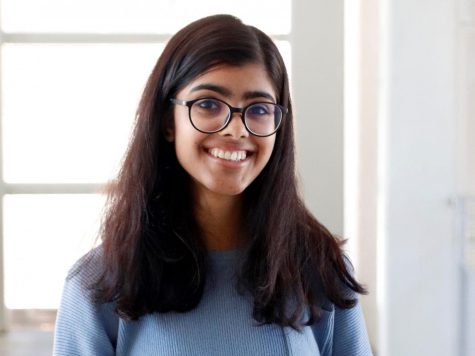 Prakriti Adhikari, Assistant Editor
Prakriti Adhikari is an accounting major and an international student from Kathmandu, Nepal. Adhikari has been working with The Lion's Roar since Fall...