Lady Lions take victory at home after an away game loss
The women's basketball team faced two teams with winning records in Texas A&M University-Corpus Christi and University of Central Arkansas last week.
Their week started with a 56-52 loss at Corpus Christi on Jan. 31 at 7 p.m. The Lady Lions trailed by a few points for most of the game, ending the first half 30-31. The team closed the gap slightly late in the fourth quarter with a field goal by junior forward Kyla Williams, which brought the score to 52-54.
Head Coach Ayla Guzzardo discussed the team's performance.
"It was a well-fought game overall, offensively and defensively," said Guzzardo. "It's a very good team and a very good program that they have. It could've been in our favor, but you know, some stretches down the road kinda hurt us. We couldn't make some shots that we had a good opportunity to hit."
Guzzardo later specified some aspects of the game she was proud of.
"The one thing I was very proud of tonight was our bench," said Guzzardo. "Kyla Williams played an exceptional game tonight, and there was no doubt that we were going to go to her for the last play of regulation. It was a well-fought game, but it didn't come out in our favor."
For the Lady Lions, the non-starting lineup scored almost half the team's points. Guzzardo stated how turnovers were the deciding factor in the game's turnout.
"Foul trouble obviously hurts us early on," said Guzzardo. "We had two starters in foul trouble with two fouls each but that didn't make us lose the game at all. It was the turnovers down the stretch in the second quarter that hurt us a lot. We allowed them to get back in the game, even taking care of the ball in the third. So, I would say turnovers."
Following the loss last Wednesday, the Lady Lions defeated the Central Arkansas Sugar Bears in the University Center on Feb. 3. This was the first game in roughly four years that the Lady Lions won in double overtime, the last win being at Houston Baptist University in 2014.
Guzzardo expressed her satisfaction after the win.
"The resilience that our team put out, not only during regulation, but the extra 10 minutes that we played, speaks loud of their character and the type of people that they are," said Guzzardo. "They fight every day. They work hard in the offseason. They worked hard in the preseason. They work hard during practice now. So, they deserve it."
Senior guard Taylin Underwood also shared her excitement and relief following the victory.
"It feels great because we've definitely been working hard," said Underwood. "Even though our losses don't show that, we've been working hard. We're such a different team from the beginning. So it feels really good."
Underwood also led the team in points, scoring 26 points. Williams followed close behind with 22 points.
Even though the Lady Lions' offense had a high score at the game's conclusion, Underwood and Guzzardo both expressed how the defense was a main contribution to the team's success.
"We played such a great team game today," said Underwood. "The defense was awesome. We knew that our defense had to be on point today to get the win."
Guzzardo had similar views pertaining to the defensive efforts.
"It was defensive stops," said Guzzardo. "Through and through, that's where we've been winning basketball games. We can score a lot of points, but if we don't get defensive stops, it's not our games. So, the defensive effort was there tonight. It got the win."
Williams explained how she played and how the team's unity was the key to their success.
"I would definitely say it was one of my best games, but as a whole, we played as one," said Williams. "We played for each other because we knew we wanted to win. So, we did what we had to do. We wanted to win because we lost last game. So, I think just that fire we had from losing came out to win this game."
Guzzardo felt that the team's energy wasn't changed even though the game against Central Arkansas went to double overtime.
"We kept it consistent," said Guzzardo. "We went make. We went zone. We went misses. We went man. It was working for us in the beginning of the game, kept us in the game. So, we went back to what we know was working for us traditionally."
The next home game for the Lady Lions will take place on Feb. 7 against the University of the Incarnate Word at 7 p.m.
About the Writer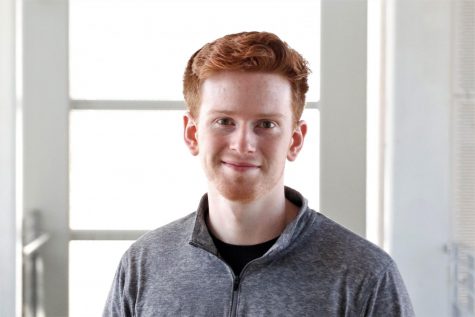 Jacob Summerville, Editor-in-Chief
Jacob Summerville, a history and political science major, has worked at The Lion's Roar since September 2017. A native of Greenwell Springs, LA, Jacob...