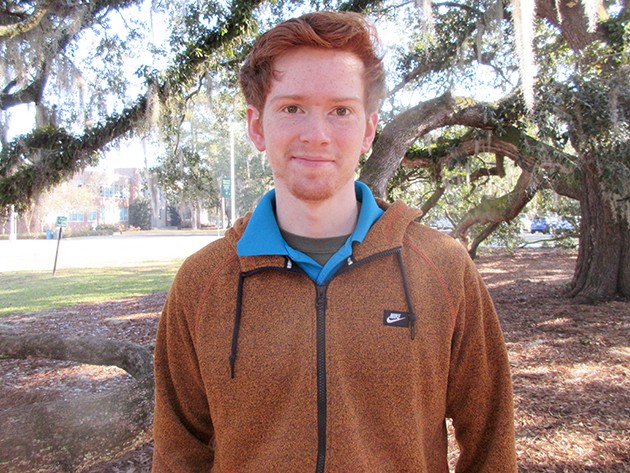 Exams are over. The sociology final went better than expected, but let's ignore that math grade. It's now time to cuddle up next to the heater and binge-watch each season of "Game of Thrones" and then "The Office," twice. You're in college; you can't book a vacation, so traveling to your bed is the second-best option. Thanksgiving break was spent preparing for pre-finals week and then finals week, so that wasn't a time to escape from work.
However, it turns out that there are several ways a college student could make the most out of every hour during break.
Are you dissatisfied with your job? Can you imagine your quality of life skyrocketing at another place of employment? According to the United States Department of Labor, baby boomers that were born between 1957 and 1964 held an average of 11.9 jobs from ages 18 to 50. Furthermore, 27 percent of these people held 15 or more jobs. It's common to switch jobs every couple of years. So maybe this winter break will be the time to take a step forward in your career, especially if you're looking for an internship.
This upcoming break will be a great opportunity to learn a new skill. Think about it. You're doing an activity that you love. You're not being graded on how well you do, and there are no deadlines. For example, I play bass recreationally, so I don't perform, practice with others or know how to read sheet music. I love improving my skill whenever I have the time. Luckily, I was asked to play in a Christmas concert. I took this opportunity because it involved something I love to do, and it challenges me to learn how to read sheet music and perform with others. It is a step forward in my skill, but it is not an uncomfortably large leap that makes me worry all the time.
You and your friends can also practice a new sport together. Even if you're not athletic, walking for 30 minutes each day has health benefits. In "Walk, Don't Run, Your Way to a Health Heart," the American Heart Association states "walking briskly can lower your risk of high blood pressure, high cholesterol and diabetes as much as running." The AHA also shared information concerning a study conducted by the Lawrence Berkeley National Laboratory.
"Researchers analyzed 33,060 runners in the National Runners' Health Study and 15,045 walkers in the National Walkers' Health Study," said the AHA. "They found that the same energy used for moderate-intensity walking and vigorous-intensity running resulted in similar reductions in risk for high blood pressure, high cholesterol, diabetes, and possibly coronary heart disease over the study's six years."
If your inner Hufflepuff is telling you to help others this holiday season, there are several volunteer opportunities across southeast Louisiana to fit your needs. Some organizations include Our Daily Bread Food Bank in Hammond, BREC in Baton Rouge and HandsOn in New Orleans. Viola Cocran volunteered at the Slidell Memorial Hospital and set the mark "Most Volunteer hours worked" recognized by the Guinness World Records in March 2012. She earned 77,019 hours of service at the hospital. Whether you spend a couple of hours at a food bank or end up committing a large portion of your life to a service organization, your time helping others will leave a positive imprint on your winter break.
So, you can't afford that amazing vacation you have put on your bucket list. However, you can get in a car with a couple of friends and leave the city. There is probably a city in Louisiana you wish you could spend more time in. For me, I haven't spent much time in Lafayette and Lake Charles, but wherever you choose, get involved with the local atmosphere. Instead of stopping at the McDonald's off the interstate, eat at a local cafe off the highway. Go out to a flea market, stop by a local show, spend some time in the park, enjoy the local cuisine, walk along a trail or shore, buy a T-shirt or attend a sports event. Whatever you choose, try to avoid making an itinerary so that you don't have to worry about deadlines to meet.
English writer and poet Richard Aldington summarizes my point precisely in his book "Death of a Hero."
"Adventure is allowing the unexpected to happen to you," said Aldington in the book. "Exploration is experiencing what you have not experienced before. How can there be any adventure, any exploration, if you let somebody else – above all, a travel bureau – arrange everything before-hand?"
Winter break is approaching, and the most ideal way to spend the next five weeks is by watching precious memories form, not the credits of Netflix. Yes, it is okay to binge on occasion, but when was the last time we were able to stop ourselves before we were pressured by another deadline?