'Mocktails' intended to promote awareness on alcohol abuse.
The Office for Student Engagement organizes "Mocktails" every year to promote awareness of alcohol abuse and sexual assault. This year, "Mocktails" is scheduled to happen on Oct. 25 at 7 p.m. in the Student Union Ballroom.
The theme for the event is "board and card games."
"It is a twofold program," said Assistant Director at Office for Student Engagement Kyle Gallagher. "The first part is a speaker presentation, and then we have the drink presentation."
The first half of the program is the presentation by a guest speaker Josh "Zeke" Thomas who will talk about alcohol abuse and sexual assault. Thomas is a part of the LGBTQ and is a sexual assault victims rights advocate who will talk about his personal journey to recovery from experiences of sexual assault and how he used music to overcome his problems.
"Every year, we bring in a speaker who talks around the subject of alcohol," said Gallagher. "The previous year, we had a speaker who talked about mental health and misuse of alcohol to cope with it. This year, our speaker, Zeke Thomas, will be speaking about sexual assault and alcohol abuse. "
The second part of the program is the non-alcoholic drink presentation, which will happen on the first floor parking garage, where the student organizations will decorate booths and serve mocktails based around the theme of board and card games.
"Basically there is a contest where we have three judges," said Gallagher. "They come in, and they judge on how the student's booth looks, and how good their non-alcoholic drink tastes."
Gallagher explained the schedule of the event.
"The speaker presentation is expected to run for about an hour, and the drink presentation is also expected to go for about an hour as well," said Gallagher.
The program is targeted toward university students. It is free for all students, and anyone interested can attend the program.
"All Southeastern students are invited and encouraged to attend," said Gallagher. "Usually we have around 700 to 800 students who come for the speaker presentation. We usually have about 1,000 students who are either participating in the drink presentation portion or the speaker presentation."
Gallagher spoke about how this year's event will be similar to that of last year.
"The format of 'Mocktails' will be similar to last year," said Gallagher. "However, the message will be different from previous years but as equally important. We hope that students who attend will have a better understanding of the issues surrounding sexual assault, and what their role is in both preventing and how they can support survivors of sexual assault."
Gallagher spoke about what the event will offer attendees.
"We will also have free pizzas and drinks for students as well at the drink presentation," said Gallagher. "The speaker, Zeke Thomas, is actually a professional DJ. He is actually going to be DJ-ing that portion of the drink presentation as well."
About the Writer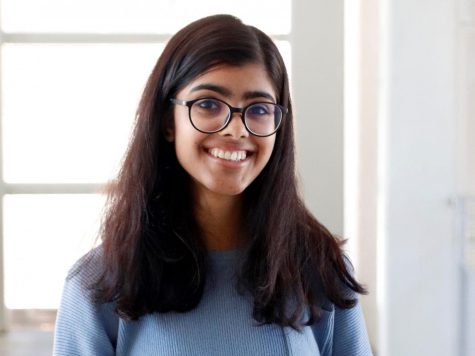 Prakriti Adhikari, Editor-in-Chief
Prakriti Adhikari is an accounting major and an international student from Kathmandu, Nepal. Adhikari has been working with The Lion's Roar since Fall...