Our App
1. Download our App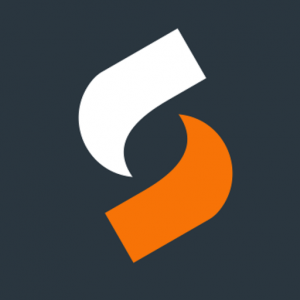 The College News Source app is the hub of college journalism around the country. The Source App features stories, photos, and videos being produced by some of the nation's top collegiate journalism programs. Follow The Lion's Roar and subscribe to notifications to be alerted when new stories are published.
Features –
News alerts: Get notified when a new story is published by The Lion's Roar. The app integrates with native Apple and Android notification systems.
Saved stories: Save stories for reading later and offline access.
Photo galleries and videos: View photos and videos related to the text story in the app.
Staff profiles: Access a list of all of the content produced by your favorite Lion's Roar journalists.
Story commenting: Interact with other readers.
Social sharing: Share stories on your social media accounts and through platform messaging apps.
Click one of the links below to download our app from the Apple App Store or the Google Play Store for free!
2. Setup our App
Once downloaded, you will need to do a one-time setup to select our media outlet and set your preferences. Search for Southeastern Louisiana University as your school of interest, allow notifications, and enjoy!
The video below shows just how easy it is to use.
Follow the video to set up the College News Source app to stay connected with The Lion's Roar newspaper.
Download and install the College News Source app from the Apple App Store or the Google Play Store.
On first open, select Southeastern Louisiana University from the list of schools.
Toggle notifications "on" to ensure you get notified of new content (this is the default setting).
Allow notifications in your iOS or Android settings (usually in a pop-up).
ALL DONE! You only have to do this one-time setup when first installing the app. You will have to redo the steps only if you uninstall or reinstall the app or for major software updates. Enjoy our content and LION UP!
You can even do things like enabling "Dark Mode."
3. Start using the App each day!
After you've downloaded the App and selected settings, you can start using it every day.
Check out this video for a quick overview.
4. Like, Share, Follow, Comment, and Save!
Engage with the campus community by liking articles, sharing with friends and on social media, and following your favorite authors. You can even log in to post comments and participate in the discussion. Use the save option to keep articles for offline reading later or to just hang on to the ones you really enjoy.
Lion Up!