Students get involved on campus through Springo Bingo
The university organizes various events and offers opportunities for students to get involved on campus and maximize available resources.
The Campus Activities Board organized "Springo Bingo" on Thursday, March 8 from 6-8 p.m. on the first floor of the War Memorial Student Union.
The game was free for anyone to participate and started with soft music being played in the background after students were handed the bingo cards.
Senior Event Manager for CAB Gabrielle Levet explained that "Springo Bingo" was not really different from the regular bingo.
"'Springo Bingo' is just a play on words," said Levet. "It's just a spring version of bingo, regular bingo, but instead of our regular groceries bingo, the prizes are kind of spring themed. It's like spring candies and goodies as well as spring cleanings. So, we got some rags and wipes and cleaning supplies, laundry detergent, stuff like that."
Levet explained that bingo is a successful event that students enjoy participating in.
"The students really enjoy it," said Levet. "We always get really good feedback. The students love winning free stuff. The students just like to hang out and play bingo. So, it's a good event for both of us 'cause it's easy on our end to prepare the event and put it on as well as getting great feedback from students. That's all we can ask for."
Sophomore occupational safety, health and environment major Alison Garaudy has participated in various movie nights held by CAB.
"It's relaxing, and they can come together and have fun and just forget about school for a while," said Garaudy.
Sophomore nursing major Destiny Coleman enjoyed the bingo. She felt the game let her relax and looks forward to participating in other events as well.
"This is midterms week," said Coleman. "I've been studying all week. So, it's kinda like something to do to relax and get my mind off the school for a minute."
Levet thinks events like these help students get more involved on campus.
"I think what students really want is for them to be more involved on campus, and it does not necessarily mean doing the big events like the fun events we have like 'Gumbo Ya-Ya' where it takes a lot of participation out of you," said Levet. "Bingo is kind of relaxed. It's usually at night, and students just come and go as they please. Usually, we give away the prizes we got, free food and free drinks and music, and it's a really fun atmosphere."
About the Writer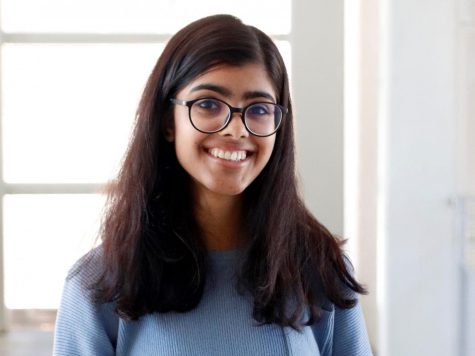 Prakriti Adhikari, Assistant Editor
Prakriti Adhikari is an accounting major and an international student from Kathmandu, Nepal. Adhikari has been working with The Lion's Roar since Fall...