Students learn to become leaders
The university orientation leaders gathered in the Student Union Theater to have a review of their performance for the Southern Regional Orientation Workshop. The orientation leaders performed a skit in the theater on Tuesday, March 13 at 4 p.m., which they performed again in the workshop.
In the conference, all the 32 leaders will be performing a song using lyrics that reference the university on regular songs for a friendly competition among the attendees.
Assistant Director of Orientation and Events Amanda Costales stated that universities from nine different states will participate in the conference where they perform dance, skit or song.
Freshman communication major Hayden Porter shared how the team prepared for the conference since March.
"It took us about two weeks to write a song, and come up with a dance, and for every week up until this point, we practiced two times a week on our own, took a lot of preparation from self and with the group," said Porter.
Costales informed that students attend the conference so that they can learn and bring back leadership qualities to the university.
"The conference is not just fun and games," said Costales. "Also, they go to tons of sessions that will teach them about leadership, diversity and team building. They will also learn about different techniques and resources and things like that they can bring back to our orientation program here at Southeastern. That's why we go to this conference."
Porter feels he can learn a lot from other people and is excited to participate in the conference with the rest of the leaders.
"This is probably one of the highlights of the semester, especially for being an OL," said Porter. "The summer is made for orientation, but this is our training. This is the peak moment of the training that we had so far."
About the Writer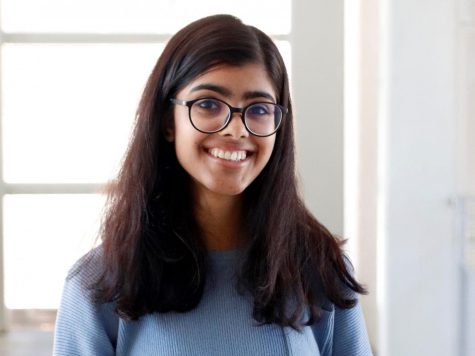 Prakriti Adhikari, Assistant Editor
Prakriti Adhikari is an accounting major and an international student from Kathmandu, Nepal. Adhikari has been working with The Lion's Roar since Fall...