Plans for recreational sports
Employees of the Department of Recreational Sports & Wellness have been working on new projects leading into this semester.
Director of Recreational Sports & Wellness Seth Thomas, Coordinator of Competitive Sports Jason Templet and Coordinator of Fitness and Wellness and alumnus Nick Mayeur discussed their experiences in their field and what initiatives they are currently executing.
As a director, Thomas is responsible for anything in the Pennington Student Activity Center and North Oak Park, which includes intramurals and fitness.
Thomas shared the ideas and goals for the university such as developing a sport club program.
"There were no sport clubs, and so we're trying to develop one, or develop at least six this spring," said Thomas. "Within intramural sports: trying to energize intramurals, add some dual individual activities and strengthen what we already have. For fitness, we've added more Group X classes. So, we're looking to be more dynamic in that, and basically just offering something that's inclusive to everybody."
Thomas explained that a sport club is "a student-led organization that students build and run themselves. They'll compete against other universities."
Thomas shared how he will attempt to work with students and organizations.
"I'm just offering what they want and am trying to provide a more dynamic atmosphere for students," said Thomas. "We're trying to build sport clubs. We've been working with student engagement and working with some student organizations here on campus. I think they're looking forward to having sport clubs in rec. and wellness."
Currently, Templet is working on increasing participation within intramurals as well as helping with the production of sport clubs.
Being new to the staff this semester, Templet is reaching out to members of the campus.
"Right now, the challenge is not knowing a whole lot of people on campus," said Templet. "I'm making as many bonds as I can with people, so I'm able to reach out to them and meet more people."
Graduating from the university in December 2017 with his master's in kinesiology, exercise and health promotion, Mayeur's work ranges from coordinating personal training to marketing events and fixing broken equipment. He discussed the work he has been involved with taking the position.
"We've kind of revamped our entire fitness program from the ground up starting in January whenever I came on," said Mayeur. "We've created a brand new personal training program since then, which includes personal training and small group training. You split the cost of personal training into small group training, which is more targeted towards students because it's a lower cost per session."
Mayeur shared how he perceives challenges, and that he hopes to aid the campus community.
"I really don't see too many things as challenges, but more like obstacles," said Mayeur. "That being said, we get through whatever we have to to make things work. I'm pretty excited to go through that process to make these things happen for students here at Southeastern."
Leave a Comment
Donate to The Lion's Roar
Your donation will support the student journalists of The Lion's Roar at Southeastern Louisiana University. Your contribution will allow us to cover our annual website hosting costs. No contribution is too small.
About the Contributor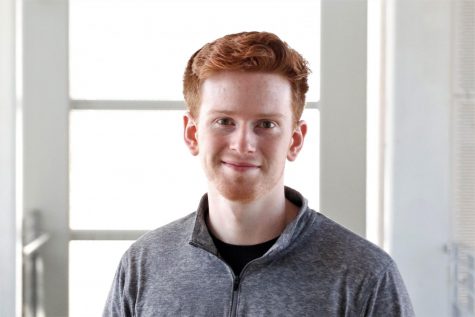 Jacob Summerville, Editor-in-Chief
Jacob Summerville, a history and political science major, has worked at The Lion's Roar since September 2017. A native of Greenwell Springs, LA, Jacob...