Green and gold take down the Golden Flashes
The Lady Lions softball team won against Kent State University in a 7-5 win.
The game occurred on Feb. 28 at 4 p.m. in North Oak Park. Gaining two points in the bottom of the first inning, the Lions kept the lead throughout the rest of the evening.
Rick Fremin, softball head coach, shared that hits throughout each part of the lineup led to consistent scoring throughout the six innings that the Lions batted in.
"You don't want to be top-heavy or just heavy in the middle," explained Fremin. "So, to have those hits spread out is very encouraging as well from an offensive standpoint."
Steals also helped lead the Lions to victory.
"I think we pushed some extra bases: turned singles into doubles, doubles into stand-up doubles, and then also took advantage of the secondary play to grab another base and push a couple of runners across," discussed Fremin. "I think that's a lot of what we do: create a little havoc for the opposing team, and I was just pleased that we were able to come out and reach that goal tonight."
On the defensive side, the Lions saw five different pitchers on the mound, and Fremin commented that this was done to not tire out any specific player.
"A lot of times in a mid-week game, you don't want to burn up one arm when going into a five-game tournament in the upcoming weekend," said Fremin. "We're going to need all of our pitching this weekend. So, we spread out those innings tonight in the mid-week against what I believe is a good Kent State team.
Tanner Wright, a junior pitcher, explained that the team's high energy will help them through the rest of the season.
Wright commented, "The fight to get ahead and stay ahead that we had and just the fun that we had together playing is going to help us a lot in conference and all the upcoming games."
About the Contributor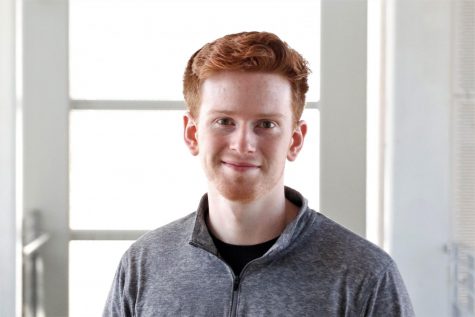 Jacob Summerville, Editor-in-Chief
Jacob Summerville, a history and political science major, has worked at The Lion's Roar since September 2017. A native of Greenwell Springs, LA, Jacob...