A connection built between STEM and the community
Once a month, a two-hour STEM adventure is held at various locations all across the Northshore.
Sponsored by the College of Science and Technology, STEM Cafés offer students in grades K-12 a chance to explore opportunities to career paths through science experiments.
Troy Williams, instructor of physics, shared that the STEM Festival, hosted in the Pennington Student Activity Center last fall, was the first event of the academic year.
Williams shared that for this year, the STEM Cafés have moved to other parishes.
"Last year, we were totally in Tangipahoa Parish," said Williams. "This year, we're going to Washington Parish. Our last one was actually in Livingston, the Literacy Center in Livingston. We're trying to do St. Helena next year. That's a goal of ours. So, we'll have all of the Florida Parishes, hopefully St. Tammany too."
At the monthly events, professionals from different STEM-related companies provide students with a real world view of the field.
Williams shared that the event is tailored towards three age groups.
"For the high school kids, we have the STEM professionals come, and they'll offer career advice and answer questions that the high schoolers have regarding their approach to STEM careers," explained Williams. "For the middle schools, we have hands-on activities. We also have the hands-on activities for the elementary students, but they're more tuned towards elementary."
Wendy Conarro, assistant director of Washington and St. Helena Math Science Upward Bound, discussed that high school students have 10-15 minutes to talk with a STEM professional before rotating to another representative.
"They'll get to talk with a different STEM professional, like a medical or technical field," shared Conarro. "We have engineers, computer scientists, also people from trades. So, they'll come, and students get to sit in a small group. So, it's very casual, conversational, and they will talk for a while about what that person does, what is their experience, what advice they have."
For the younger students, Conarro explained the setup somewhat mimics a makerspace.
"Students have access to materials and equipment, but there's no specific thing that they should be doing," commented Conarro. "So, it'll allow them to get their creativity going and to try out different things."
As the program continues, Conarro shared that the cafes are bridging a connection that aids the community.
"It's collaborative," explained Conarro. "It's low-cost, and it's a way to build relationships, and that's really important – to build the relationships between the people that participate, like the STEM professionals, with the community."
About the Writer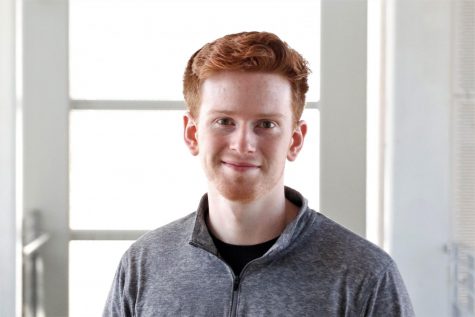 Jacob Summerville, Editor-in-Chief
Jacob Summerville, a history and political science major, has worked at The Lion's Roar since September 2017. A native of Greenwell Springs, LA, Jacob...