When athletes' careers run their course
Not all athletes make it to the professional level. So, what happens when they do not make it professionally?
With 2% of all 492,000 collegiate athletes making it to the professional level, student-athletes should focus on life after sports. According to the document "NCAA Recruiting Facts" posted to the NCAA, 9.1% of 34,600 college baseball players make it to the professional level.
Alumni Jacob Seward, a former outfielder, and Gage Pickett, a former pitcher, were two collegiate athletes from the university who are part of the vast percentage of athletes who do not make it to the professional level.
"The hardest part of not getting drafted is just the fact that baseball is something you've been doing your whole life that you love and knowing it is finally coming to an end," explained Pickett.
Both Seward and Pickett felt that not getting drafted was a loss of a childhood goal.
When both student-athletes realized that they were not going to be drafted, they had to think about life after baseball.
"After I wasn't selected, I already had a job lined up before I graduated," shared Pickett. "I am currently working at Dow Chemical as an operator, and I am very blessed to be in the position I am in today."
Along with Pickett, Seward had also come to the realization early in his senior season that Major League Baseball was a long shot for him.
"During my senior season at Southeastern, I had to accept that there was a strong possibility that I would not get drafted," commented Seward. "So, I started getting in contact with Brother Martin High School because I knew if I did not get drafted that I would still want to be around the game and hopefully be able to get a coaching job to impact other baseball players."
Pickett offered advice for student-athletes who do not make it to the professional standings.
"The best advice I could give to student-athletes is to not put all your eggs in one basket," shared Pickett. "While you're in college, your main focus is to get a degree and then sports are second. So, the main focus is to get an education first to get you a job outside of sports. And if you happen to get drafted, then great, but if not, you always need to have a backup plan ready for when you graduate."
Seward advised student-athletes to be prepared to start a new chapter in their life if they do not make it to the next level.
"Everything happens for a reason, and God has separate paths for every person," explained Seward.
Despite not achieving his dreams, Seward says he would not alter his experience as a student athlete at the university.
"I would not change a thing I did at Southeastern," commented Seward. "I have no regrets. I loved my time at Southeastern, I loved all my coaches, and I loved my teammates."
Leave a Comment
About the Contributor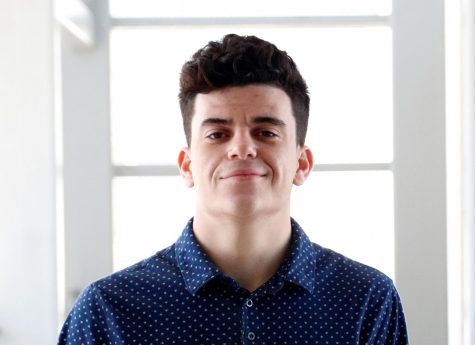 Gerard Borne, Editor-in-Chief
Gerard Borne is a communication major from Norco. Borne began working at The Lion's Roar in the fall of 2018. Borne plans to become a sports agent upon...