Lions prepare for 2019 season
This year, the Lions will open up their season at home against Jacksonville State University on Aug. 29.
With Jacksonville State's impressive history – being ranked first in the Ohio Valley Conference since 2014 – Frank Scelfo expects the first game to be a tough one.
"They truly have a great program, and they have been consistently good over a long period of time," shared Frank Scelfo. "They are where we want to be as a football team. We hope to attack them offensively with a good rush and pass game, but when it comes down to their quarterback Zerrick Cooper, no one has stopped him ever. We can try to limit what he does, but he's a very talented athlete."
According to Frank Scelfo, the Lions are working hard to improve from their 4-7 season last year.
"We want to be more efficient on both sides of the football," commented Frank Scelfo. "We want to cut down on the small stuff like penalties and turnovers. We want to be more effective and consistent throughout the whole football game."
Frank Scelfo also believes the team lacked maturity at the beginning of last season but showed growth throughout the season and after.
"The immature people become fewer and fewer, so that will lead to less mistakes on the field," explained Frank Scelfo. "Last year, I thought we did a good job growing offensively. We had some flashes on defense, so you take that and you feel good about it. But out of all three areas, we were most consistent on special teams. I think that tells you how good your team is when special teams is your best area."
Over the last year, there have been multiple additions made to the coaching staff, such as Joe Scelfo, assistant football coach, Raymond Monica, assistant head football coach, and Lance Guidry, defensive coordinator.
Frank Scelfo is expecting this to increase continuity.
"The guys we brought in and hired are technicians," explained Frank Scelfo. "We upgraded our staff to the point where they know our league. They know our talent level, and they know how to coach."
Frank Scelfo is reluctant to name a player to keep an eye out for due to a history of surprises.
"I have predicted in the past years what players to watch for, but I have been wrong every single time," stated Frank Scelfo. "Each and every season, a new guy steps up, and he isn't on your radar."
Kelly Wells, treasurer of the Lions Athletic Association and soon-to-be president, believes the solution to improvement is simple: win more games.
"I think they did a good job keeping the intensity throughout every game this season," said Wells. "The team had a good 'no-quit' mentality, I think. There is going to be early season challenges with them facing Bethune-Cookman and Ole Miss. Jacksonville State will be an early test also at Strawberry Stadium, but I think Coach Scelfo will do a good job in his second year because he will be more stable and locked in."
The season schedule and tickets can be found online at lionsports.net. Games are free to students with a valid student ID.
About the Contributor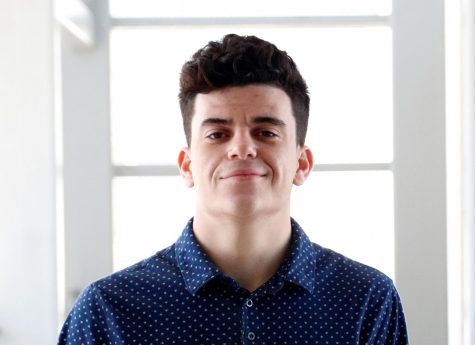 Gerard Borne, Editor-in-Chief
Gerard Borne is a communication major from Norco. Borne began working at The Lion's Roar in the fall of 2018. Borne plans to become a sports agent upon...