Lions fall to Cardinals 27-21 in Homecoming Game
The Green and Gold lost the Homecoming Game game this past Saturday 27-21, with a weak offense being the lead cause.
The match was against the University of the Incarnate Word and took place on Oct. 12 at 4 p.m. in Strawberry Stadium. After losing the lead to the Cardinals in the second quarter, the Lions stayed behind for the rest of the game.
Frank Scelfo, head coach of football, explained some of the issues that contributed to the Lions' downfall, including four interceptions and two fumbles.
"There's no way you have the expectation that you can win when you turn it over that many times," discussed Scelfo. "And then, the five false starts on the offensive line – those are issues that are starting to creep up on us that we've got to eliminate, and if we've got to make changes personnel-wise, we'll do that, but those are the things that we've got to do."
Other than the first passing touchdown scored by Austin Mitchell, a redshirt junior wide receiver, in the first quarter, Scelfo was not impressed by the offensive front.
"We got the deep ball to Austin early, and after that, we really didn't do anything offensively except right before the half and right there in the fourth quarter," said Scelfo. "I thought that it was a really poor effort on the offense in all faces – run game, pass game. We hit some plays, but consistency – that wasn't it. When you turn it over that many times, you're not going to have any consistency."
Chason Virgil, a senior quarterback, shared that he has not stepped up for the team the past two games and that he needs to hold himself accountable for his performance on the field.
"I'm always confident in my guys to make plays for me, and the way I played today, I guess you could say it shows that I really didn't put enough trust into them," explained Virgil. "I was just trying to do too much. That's just not how I play."
Although the offense did not have a strong showing, Scelfo stated that the defense held up after being put into difficult situations.
"As many holds as we put our defense in tonight with the turnover situation, our guys rose up and played, and they balled out for 60 minutes," said Scelfo. "I was happy to watch them not get affected by the stuff that we were doing on offense. So, to be able to watch the defense, do the things that they did, I was happy to see."
Scelfo shared that while the team exudes resilience, the players and coaching staff will be using this upcoming bye week reviewing its game preparation tactics.
"You'd like to say, 'Let's go play another quarter right now – let's go play another game,'" explained Scelfo. "That's not what the schedule says. The schedule says we're going to get a week of work on some stuff. So, we've got to look at it as a positive thing, that that's a good thing. Let's embrace that and say, 'Let's work on something. Let's get better doing these other things.'"
Ronald Cherry III, a junior defensive lineman, agreed that although the team made errors tonight, the best way to move forward is to maintain a good work ethic to improve the team's performance for the rest of the season.
"We believe in our offense, like Coach Scelfo said a few minutes ago, we just made a few simple mistakes, shot ourselves in the foot," said Cherry. "With this bye week, we're gonna get back to it, keep working."
Isaac Adeyemi-Berglund, a senior defensive lineman, explained that the character of the team will help the players persevere through their loss at the Homecoming Game.
"This didn't need to happen, but maybe it had to happen," shared Adeyemi-Berglund. "Maybe it had to happen for us to grow as a team, to grow as brothers, to grow as a family – with the coaching staff included."
Looking towards the last five games of the season, Scelfo wants to improve the way the players think on the field, noting that the team has a passion for what they do.
"These guys are going to come out and play," said Scelfo. "They're going to play, and I'm not worried about that part. I want them to play smarter. I want them to play better. I wanted them to earn the victory tonight. I don't want people to give it to us."
After the bye week, the Lions will face Houston Baptist University on Oct. 26 at 2 p.m. The Green and Gold's next home game will take place the following week against Stephen F. Austin State University on Nov. 2 at 4 p.m.
About the Contributor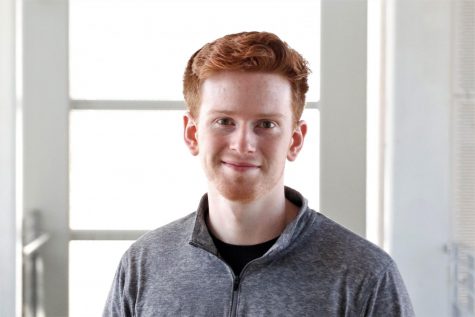 Jacob Summerville, Editor-in-Chief
Jacob Summerville, a history and political science major, has worked at The Lion's Roar since September 2017. A native of Greenwell Springs, LA, Jacob...