The Jump: differences between college and high school athletics
While some senior high school athletes may come to the realization that it may be their last time playing the sport they love, for others it is just the start of their career.
Those who make it to the next level and play as a walk-on or are fortunate enough to earn a scholarship to play collegiate sports understand the differences between the two levels.
Maxim Romanov, a freshman guard on the men's basketball team, shared how the pace and size of the players in the game is different in college basketball.
"In college everyone can ball and play really well," shared Romanov. "In lower levels like club leagues and high school, everyone has a chance to play, and you may only have one or two quick guys on a team, but in college all 14 guys are fast. In college I am the same size as most other players, but back at home I was one of the tallest guards in the league, and it was a lot easier being the tallest one."
Mckay Howell, a freshman forward, feels that being a college athlete allows an opportunity to play against some of the best athletes from around the world.
"In high school, you play against guys who are just living in that school's district, but in college you play against the best in the world," stated Howell. "You may play against some really talented guys who can play in the NBA someday, opposed to in high school playing against average-Joes."
Byron Smith, a freshman guard, feels the coaching is more detailed in college.
"In college, every coach knows a lot about the game of basketball," commented Smith. "They study the game all day, every day and watch a ton of film. They correct every detail and try to fix everything about your game."
Smith reasoned why he likes college basketball better than playing for high school.
"I love how competitive it is in college basketball compared to high school ball," explained Smith. "In college ball, everyone is working towards the same goal, and it's a cutthroat environment all the time. Everyone is always competing and giving it their all. In high school, sometimes a guy will just play because he wants something to do, but in college everyone loves to play the game."
Howell likes the lifestyle of Division I basketball player.
"You know in college, you are at the gym, watching film or working out every single day," said Howell. "You are constantly training to get better and work harder. In college, basketball is a lifestyle. You revolve your life around it, which I love."
Smith discussed how the practices are different in college compared to high school.
"In college, you may practice before and after classes," stated Smith. "You have harder and more detailed practices. In high school, practice was usually only an hour and a half long, but in college, it is multiple hours, and you are always working towards perfection."
The university men's basketball team will start their 2019-2020 season at home in an exhibition match against William Carey University on Oct. 26 at 1 p.m.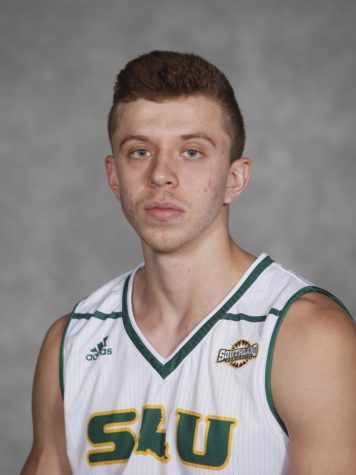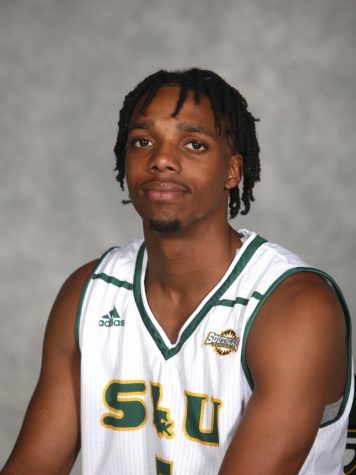 Leave a Comment
About the Contributor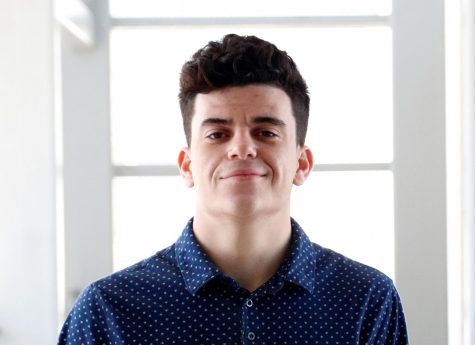 Gerard Borne, Editor-in-Chief
Gerard Borne is a communication major from Norco. Borne began working at The Lion's Roar in the fall of 2018. Borne plans to become a sports agent upon...