Local candidates participate in 'The Race Is On' Forum
Potential voters in the Hammond area had the opportunity to ask questions to candidates in several upcoming local elections.
"The Race is On!" Candidate Forum hosted by WTGG 96.5 FM, Greater Hammond Chamber of Commerce and the Student Government Association took place on Monday, Oct. 28 in the Student Union Ballroom. The event featured candidates running for local offices in the upcoming runoff elections on Nov. 16 including candidates for City of Ponchatoula Mayor, Associate Justice for the 1st Supreme Court and State Senator in the 11th Senatorial District. 
Listeners to WTGG 96.5 FM were able to submit questions to the candidates and each candidate was given two minutes to respond. 
Throughout the course of the event, several candidates made their case to voters.  
Will Crain, judge on the state First Circuit Court of Appeals, is one of two candidates in the runoff election for Associate Justice for the 1st Supreme Court. During the forum, he argued that his experience qualifies him to hold this seat. 
"I believe that a position on the state supreme court, the state's highest court, should go to someone who served the state in the legal profession over the course of their career," said Crain. "I have done that for 22 years at every level for the state of Louisiana." 
Patrick McMath, a current Covington City Councilman, is currently in a runoff against State Representative Reid Falconer and stated that he feels that despite his age, he is more than capable of holding this position. 
"Some people have questioned whether a 35 year old has the experience to serve on the state senate," stated McMath. "I can tell you this: Louisiana is broken. We need to do something different, and that starts with the people we send to Baton Rouge to represent us. I think someone with a fresh perspective can be just what the doctor ordered." 
For more information about specific runoff races, visit the GeauxVote portal on the Secretary of State's website.
Leave a Comment
About the Contributor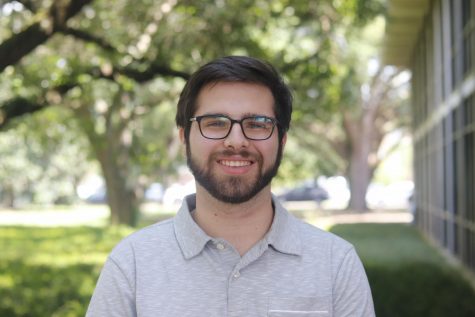 Dylan Meche, Opinions Editor
Dylan Meche is a Political Science major from Baton Rouge and serves as Opinions Editor. He has been a reporter for The Lion's Roar since August of 2019....