Women's tennis team ends fall season with a win
The university women's tennis team won their last tournament of the fall season.
The team hosted the George E. Fourmaux Fed Cup Invitational Tournament that began Saturday, Oct. 26 and ended on Monday, Oct. 28. The team went head to head with University of West Florida, Lamar University, Xavier University and Nicholls University and finished a 3-1 victory.
The university of West Florida also had 3-1 standing, but the university won the title due to its head-to-head victory and better point differential.
Jason Hayes, head coach, believed the team performed well despite obstacles.
"I thought overall we did good considering that we had to adjust the schedule for weather and of course part of the fence flew down," explained Hayes. "So, we had to move some matches around, and I thought we were able to handle the adversity real well and still play some good tennis."
According to Hayes, the players' recent efforts to improve their game mentalities shined through in the tournament. 
"We worked on being aggressive the last two weeks leading into this tournament," said Hayes. "I feel they did a really good job with that, and I think that's something we can still improve on because being able to finish points is going to be a positive."
Although the team finished the tournament with an overall win, Hayes believes there is still room for improvement. 
"We're gonna need to improve some conditioning," elaborated Hayes. "Especially, our mental game because it's gonna be a tough, challenging spring. Most of the fall is kind of one-on-one, and the spring is more team versus team similar to what we played here but in a bigger format."
The tournament commemorated George Fourmaux, former university tennis mentor. Hayes remembered Fourmaux.
"The most important thing with us in this tournament is to remember George," said Hayes. "The tournament's named after him, so I think that's a positive thing. George Fourmaux used to teach tennis classes here, and he was a local tennis pro. He passed away a couple years ago from cancer. So, we named the tournament after him."
The Lady Lions' first match of their spring season is scheduled for Jan. 25 against Tulane University in New Orleans.
About the Writer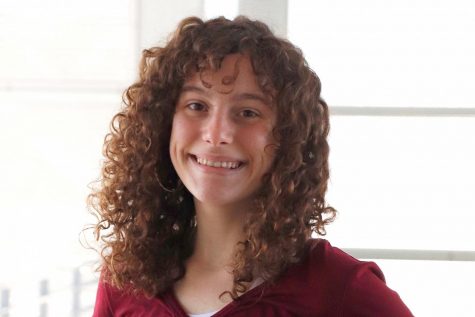 Elana Guillory, Staff Reporter
Elana Guillory is a Visual Arts major and lives in Ponchatoula. She began working as a reporter for The Lions Roar in the Fall of 2019. Elana has a passion...