Columbia theatre hosts opera and musical workshop
Performing arts students from the university held a spectacular show filled with music and choreography. "A Night on Broadway" held at the Columbia Theatre for the Performing Arts showcased performances from musicals such as "Hairspray," "Kiss Me, Kate," "Les Misérables," "Cinderella" and many more.
The show started off with the song "Another Op'nin', Another Show" from the 1940s musical "Kiss Me, Kate." The full cast flooded the stage with enthusiasm and filled the air with an upbeat introduction.
Charles Effler, musical director and conductor explained the reason behind choosing the performance's theme.
"I decided to do a concert of Broadway songs instead of a full Broadway show because I did a similar concert a few years ago, only it was in the spring, and it was a concert of opera solos and small ensembles," said Effler. "It was very successful, so I decided to do a similar thing with Broadway songs this fall. It allowed me to use a large cast of 21 students. In a show, many of them would end up playing small bit parts. In a concert setting, they each had a solo and were featured in some way in the group numbers."
Later that night, Alfred Harper, music major in piano and vocal performance presented the song "Tell My Father" from "The Civil War," which is about a soldier wanting to tell his father that he died bravely in the war. The quartet of Vivian McCalman, Christina Duffaut, Provence Hatfield and Cheyenne Moore performed the Blues classic "What You Don't Know About Women." Carley Duet, a sophomore majoring in vocal music education performed the romance song known as "Can't Help Lovin' Dat Man" by Ella Fitzgerald. Anne Labranche performed the quirky, yet deeply entertaining song from the 80s "Sunday in the Park with George."
The performance ended with the entire cast singing "The New World," a song from the 90s including elements of pop, jazz and gospel. The energy from the whole show led to a loud standing ovation at the end.
Jess Dunlap, a freshman vocal performance major explained why she enjoys performing Broadway music.
"Broadway musicals are fun because everyone knows them," said Dunlap. "But it's also a different singing style and performance than what people are used to. They see opera; and so when you get to a music theatre, it's different and interesting."
The preparation for this event was arduous, but the cast and musicians kept things organized. "We learned our songs when we auditioned, then we were given more songs after that," said Hannah Turner, a sophomore vocal music education major. "It's been a good month and a half of practices every night almost. This past week, we were here from 5:30 to 10 p.m. several nights. It was a lot of work, but it was really great to work with everyone, and you get to be really close with the cast."
Effler gave the musician's side of the performance, describing the preparation process.
"The process included music rehearsals and a lot of work with the stage director/choreographer," said Effler.
The Opera Workshop will be hosting an opera concert in the spring of 2018 at the Columbia Theatre.
About the Writer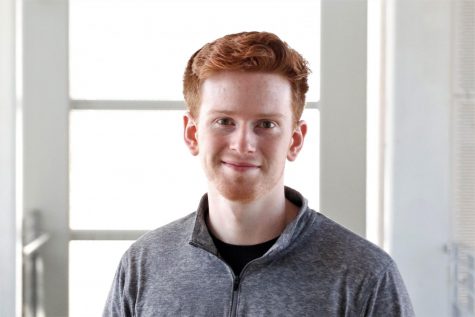 Jacob Summerville, Editor-in-Chief
Jacob Summerville, a history and political science major, has worked at The Lion's Roar since September 2017. A native of Greenwell Springs, LA, Jacob...