'Fine and Functional Show' displays affordable holiday art
The "Fine and Functional Show" allows patrons of Hammond the opportunity to buy handcrafted gifts and help local and nationwide craftsmen.
The Hammond Regional Arts Center premiered the "Fine and Functional Show" on Friday, Nov. 3 from 5-8 p.m. As 5 p.m. passed, customers filled the gallery to view and purchase artwork ranging from woodwork to jewelry to Christmas ornaments.
"I am pleased with the crowd considering there's a big function at the SLU Sims Library tonight," said President of the Hammond Art Guild Nancy Lowentritt. "Also, the 'Michael Jackson Experience' is across the street. So, we're thrilled. Everyone has been thrilled by the crowd."
Lowentritt has sold art in Hammond, Ponchatoula and the Bay St. Louis area for 12 years, and she attended the "Fine and Functional Show" to continue her passion.
Head of Cataloging at Sims Memorial Library Cathy Tijerino stated that she tries to, "come out here every time there's an event."
"I just love art, and I know a lot of people in the crowd," says Tijerino. "I just like to talk to everyone and look at nice art."
Tijerino also shared that she didn't originally show up to buy art.
"I wasn't thinking about that when I came, but now that I look at it, I didn't know there would be so much jewelry,"said Tijerino.
The "Fine and Functional Show" featured several artists from the area: Dean and Barbara Parks from Clinton, MS; Nancy Perilloux from Robert, LA; Gisela Niedenfuer from Hammond, LA; Angelique and Suzanne Juneau from Scott, LA; Wes Coon from Covington, LA; Helene Felder from Booneville, MS; Pat Macaluso from Hammond, LA and many more.
Corporate sponsors helped put on the event. Local stained glass artist Jerry Hymel is credited by the HRAC website for curating the event throughout this year's longevity. Red, White & Brew and Nor-Tech Hi Performance Boats also sponsored the reception.
The gallery had a chocolate sampler at the entrance, which led into an array of different sculptures, quilts and paintings. The center of the room held a table with food for guests as well as jewelry and woodworking lining the walls. At the center back of the room, stood the Christmas tree holding a variety of ornaments for sale. The back corners of the room hosted handmade purses, vases, a stand for adult beverages and the cash register. There was also a live band playing on the second floor.
HRAC is hosting the "Fine and Functional Show" every Friday until Dec. 20. The show will be held on Nov. 25, Dec. 2 and Dec. 9 from noon until 5 p.m. They will also be hosting "KidZart" on Nov 11. Tickets are $10 for HRAC members and $15 for non-members.
About the Writer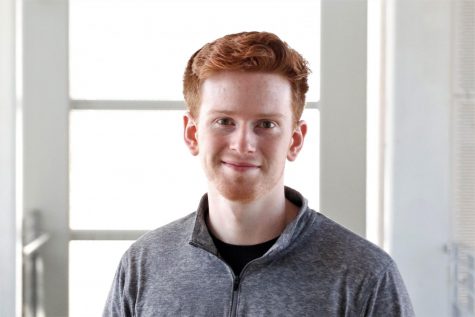 Jacob Summerville, Editor-in-Chief
Jacob Summerville, a history and political science major, has worked at The Lion's Roar since September 2017. A native of Greenwell Springs, LA, Jacob...